SOCIAL CHARACTERISTICS OF CHILDREN WHO ESTABLISH FRIENDSHIP DYADS
Keywords:
children's friendships, sociometric procedure, social influence, prosocial behavior, social adaptation
Abstract
Establishing a friendship dyad is a developmental task for childrenand is an indicator of social adaptation that has a relevant role inthe overall development of an individual. Given that friendship isabove all, a social relationship, this research examines whetherthere are differences in the social characteristics of children withand without a friend in the early school age. Prosocial behavior,social acceptance, and social influence (all of which representindicators of social adaptation as well) were taken as relevantvariables by which children with and without a friend could bedistinguished. The sample consisted of 101 children who weredivided into two groups (children who have a friend = 54, childrenwho do not have a friend = 47). The separation of children intotwo groups was based on sociometric procedure. In addition tothe sociometric procedure, the assessment scale of prosocialbehavior ‒ form for teachers was also applied. The results showa statistically significant difference between the two groups ofchildren when indicators of social adaptation are in question.The results show that children who have a friend fulfill thedevelopmental task of forming friendship dyads earlier and showa higher degree of social adaptation.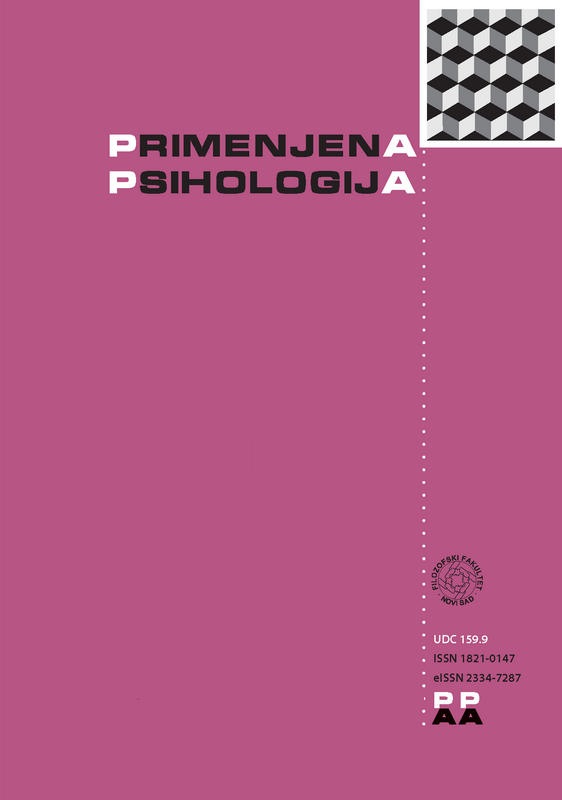 Downloads
How to Cite
Trbojević, J., & Petrović, J. (2014). SOCIAL CHARACTERISTICS OF CHILDREN WHO ESTABLISH FRIENDSHIP DYADS. Primenjena Psihologija, 7(3), 493–507. https://doi.org/10.19090/pp.2014.3.493-507