HIGHER EDUCATION OF MUSICALLY GIFTED: STUDENTS' ESTIMATION OF TEACHERS' COMPETENCIES
Keywords:
giftedness, music talent, higher music education, instrumental teacher, teachers' competencies
Abstract
The research presented in this paper explores the processand outcomes of the three-stage specialized music educationfor the gifted in music in Serbia. From the beginning ofschooling, throughout the progress, and up to the highest levelsthe expertness, even during the professional phase of thedevelopment, a musical instrument/the main subject teacherhas a special place and a crucial role in this system. The aimof this explorative research was to determine the expected andobserved competencies of the main teacher (cognitive, functional,personal, and ethical) at the level of higher music education ofan individual or a group. The sample consisted of 81 studentsof the Faculty of Music in Belgrade. The students filled in thequestionnaire for assessing their teachers competencies, whichconsisted of 30 questions constructed for the purpose of thisresearch and based on Hilden et al.'s taxonomy of competenciesof vocal/instrumental teachers. The results of MANOVA forrepeated measures showed a significant discrepancy betweenthe expected and observed competencies of teachers.Theseresults are important not only because they portray the unfulfilledexpectations of the students but also their evaluations of theirteachers at the highest level of education. The indisputablevalue of individual vocal/instrumental tuition, as a necessarycondition for development of the gifted pupils and students, wasconfirmed, with students having high expectations from vocal/instrumental teachers to whom a higher level of importanceand responsibility for the development of gifted students wasattributed. The findings point to the existence of a traditionalpattern in the "desired" teacher's attributes, the typical "teacherapprentice"relationship model, with the prevailing one-waycommunication, as well as stereotypes about a female teacherrole in the education system.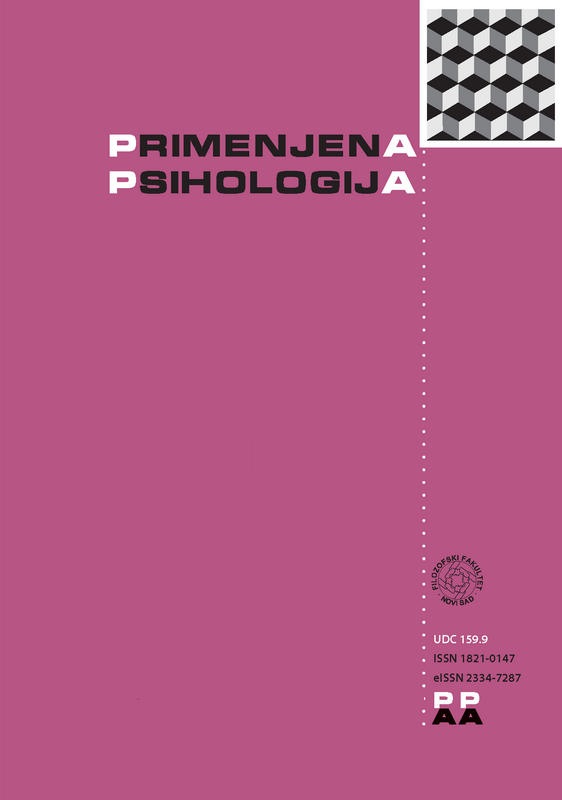 Downloads
How to Cite
Bogunović, B., & Mirović, T. (2014). HIGHER EDUCATION OF MUSICALLY GIFTED: STUDENTS' ESTIMATION OF TEACHERS' COMPETENCIES. Primenjena Psihologija, 7(3), 469–491. https://doi.org/10.19090/pp.2014.3.469-491