ATTITUDES OF TEACHERS TOWARDS INCLUSIVE EDUCATION
Keywords:
inclusive education, teachers, attitudes
Abstract
Inclusive education in Serbia was brought to schools in 2009. There is almost no research in our country concerned with the attitudes of teachers as main carriers of inclusion, and numerous findings abroad have emphasized the importance of teachers for social, emotional and academic development of children and importance of their positive attitudes towards inclusion. In this paper, a research was presented with the aim of exploring the attitude structure of teachers towards inclusive education. The participants were 60 teachers aged 29 to 59 (Mdn = 45). Of that, 24 of them were teaching an inclusive class. The questionnaires used were the socio-demographic data questionnaire and Attitudes of Teachers towards Inclusion Questionnaire. The results have shown that there are no differences in attitudes between the two groups of teachers. Older teachers demonstrated more positive attitudes towards mainstreaming, especially those teaching regular classes. The results have been interpreted in the context of previous findings and the guidelines for further research work have been given.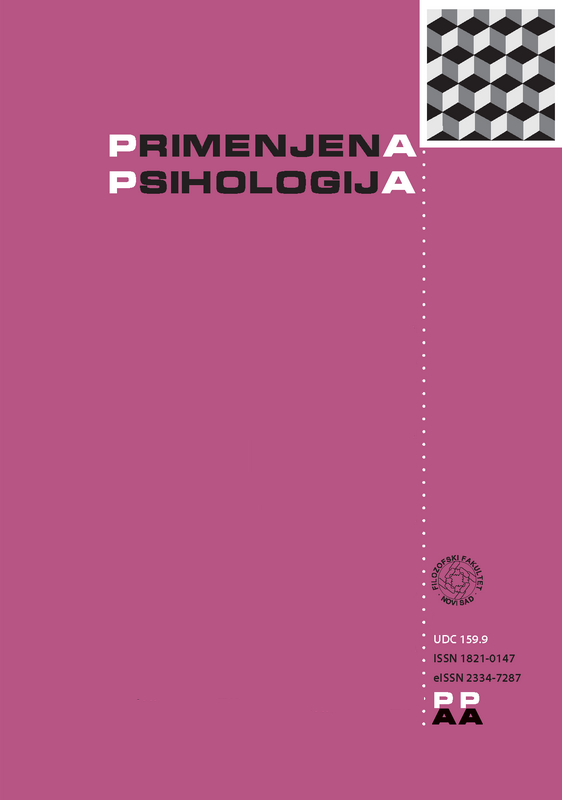 Downloads
How to Cite
Karić, T., Mihić, V., & Korda, M. (2015). ATTITUDES OF TEACHERS TOWARDS INCLUSIVE EDUCATION. Primenjena Psihologija, 7(4), 531–548. https://doi.org/10.19090/pp.2014.4.531-548