INCLUSION, MORALITY AND REALITY: THE ANSWERS TO TOUGH QUESTIONS
Keywords:
inclusion, morality, the universally preferable behavior (UPB), forced education, research review
Abstract
Inclusion in education is rapidly becoming the dominant paradigm for educating the children with disabilities, despite generally inconclusive research findings regarding the formal outcomes of its implementation. This review gives the systematic logical and philosophical deconstruction of the key ideas of inclusion (such as the postmodern rejection of the scientific method and the denial of the existence of disabilities), while pointing out to their apparent logical contradictions. Special attention was given to the formal debunking of postulated a priori moral correctness of inclusion. Relying on the moral theory of the universally preferable behavior, it was shown that the inclusion, given that it is based on a compulsive educational paradigm and age-segregation, is a priori equally morally unjustifiable as the special education is. Although it correctly proposed the immorality of segregation of any kind, inclusion logically also turned out to be a form of segregation. This has important practical implications, because it shows that the inclusion itself causes many problems which are wrongly attributed to its inadequate implementation, and that its optimal implementation is not really possible. This partly explains the inherent trivialness and a lack of practical usefulness of many studies dealing with inclusion, such as the studies of attitudes. The practical examples were given, showing how it is possible to overcome the problem of triviality and how to answer empirical questions of immediate relevance. In addition, it was pointed out that these issues, although important, are of a transitional nature, because the apparent conclusion is that the problem of the education of children with or without disabilities cannot be solved within the current educational paradigm, but in the meantime, we are forced to deal with the "minimization of harm".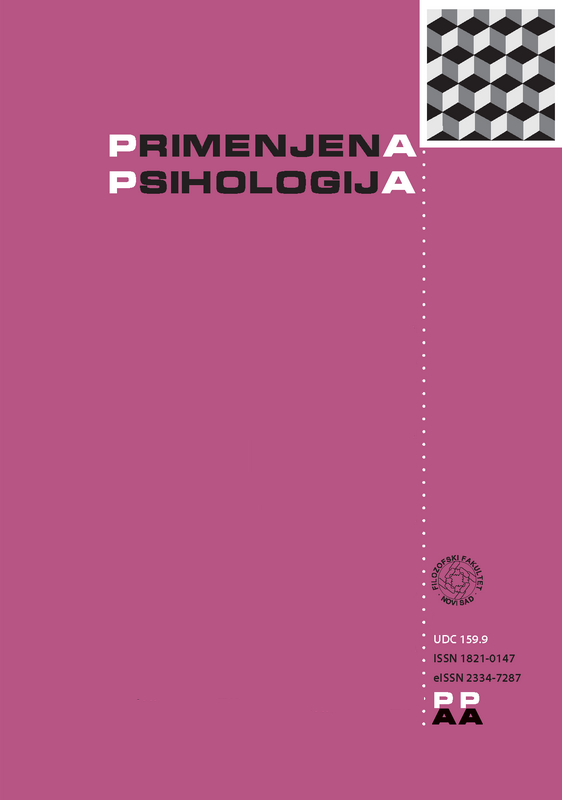 Downloads
How to Cite
Subotić, S. (2015). INCLUSION, MORALITY AND REALITY: THE ANSWERS TO TOUGH QUESTIONS. Primenjena Psihologija, 7(4), 515–529. https://doi.org/10.19090/pp.2014.4.515-529