DISTINCTIVE PROFILE OF THE FAMILIES WITH ACADEMICALLY GIFTED ADOLESCENTS
Keywords:
academic talent, gifted adolescents, family context of giftedness
Abstract
The research presented in this paper aims to examine the natureof the relationship of certain characteristics of family functioningand academic talent, in order to clarify the distinctive profileof families with gifted child. In specifying the characteristicsof family functioning, the choice was reduced to the followingvariables: parental style, family support, co-parent relationships,family cohesion and adaptability, and family attachment style.The survey was carried out on the sample of 358 respondents(177 academically gifted pupils and 181 average pupils), whoattended socio-linguistic and mathematic-science courses ofgrammar school. The selection criteria were IQ score above120 and excellence in academic performance, for the groupof academically gifted, and avarege IQ score and academicperformance for the group of avarege pupils. Examinationof the space of family functioning was carried out using thefollowing instruments: the Parental Rearing Styles Scale (PRSscale), the Perceived Social Support from Family (PSS-Fa), theCoparenting in Family of Origin (CFO), the family Adaptabilityand Cohesion Evaluation Scale (FACES III), and a short formof the Experiences in Close Relationship Inventory (ECRI). Theobtained results suggest that there are significant differencesin the way of the family functioning between the families withacademically gifted adolescents and families with the averageadolescents. Specifically, the characteristic of the first type ofa family is a higher level of emotional connection of the giftedchild with the other family members, which derives from thewarm-permissive rearing style of parents and their supportiverelationships.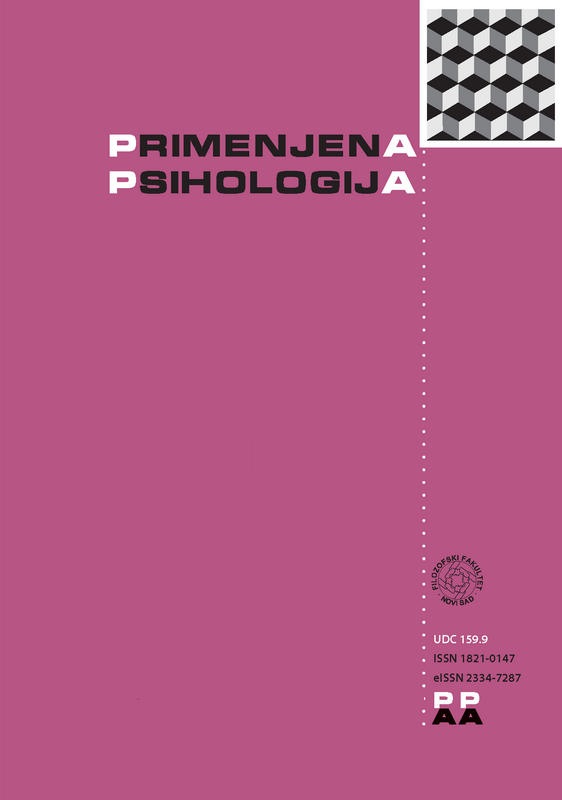 Downloads
How to Cite
Pekić, J., & Kodžopeljić, J. (2014). DISTINCTIVE PROFILE OF THE FAMILIES WITH ACADEMICALLY GIFTED ADOLESCENTS. Primenjena Psihologija, 7(3), 449–468. https://doi.org/10.19090/pp.2014.3.449-468