STEREOTYPES OF STUDENTS WITH STRONG ACADEMIC ORIENTATION: WHO ARE "NERDS" AND WHY DO WE DISLIKE THEM?
Keywords:
nerds, stereotype, academic orientation, academic achievement, social distance
Abstract
Labeling students with strong academic orientation as "nerds"is very common in educational settings and it can cause avariety of negative consequences, such as decline of academicaspirations and increase in anxiety and loneliness among thelabeled students. This research was conducted in order toexamine the content and the latent structure of the stereotypesof students labeled as "nerds", as well as to determine whetherthis stereotype is associated with the social distance towards"nerds" and the identification with this social category. Thesample included 659 students from the University of Belgradeand University of Novi Sad, Serbia. Based on qualitative analysisof the descriptions of typical characteristics and behaviors ofstudents labeled as "nerds" obtained in the preliminary study,we designed a semantic differential scale for measuring thestereotypes of "nerds". The results suggest that the stereotypicaldescriptions of "nerds" can be grouped into four dimensions:Conscientiousness and academic achievement, Social status andpopularity, Competitiveness and Openness. Conscientiousnessand orientation to academic achievement can be consideredas the key characteristics of students labeled as "nerds",competitiveness is less pronounced, while unpopularity andopenness are not the essential features of the students labeledas "nerds". However, compared to participants who perceivethemselves as "nerds", people who do not consider themselvesto be "nerds" share the perception of "nerds" as unpopular,competitive, and close-minded. In addition, negative perceptionof "nerds" is associated with a more pronounced social distancetowards this social group. Recommendations for addressing theproblem of labeling students with strong academic orientation as"nerds" are discussed.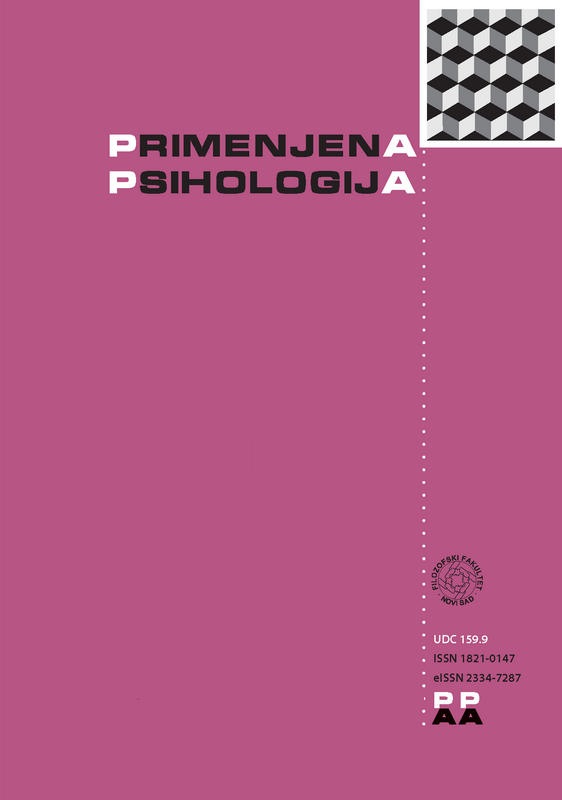 Downloads
How to Cite
Bodroža, B., & Jakšić, I. M. (2014). STEREOTYPES OF STUDENTS WITH STRONG ACADEMIC ORIENTATION: WHO ARE "NERDS" AND WHY DO WE DISLIKE THEM?. Primenjena Psihologija, 7(3), 429–448. https://doi.org/10.19090/pp.2014.3.429-448