INTELLIGENCE AND SCHOOL ACHIEVEMENT IN LIGHT OF THE GENETIC AND ENVIROMENTAL FACTORS
Keywords:
multivariate biometric method, school achievement, general intellectual ability
Abstract
The main goal of this research was to examine influence ofgenetical and enviromental factors on the covariation between ameasure of general intellectual ability and elementary and highschool achievement. The research involved 340 male and femaletwins (168 monozygotic twins and 172 dizygotic twins) aged from18 to 44 years. Multivariate biometric method was employed.Our findings confirmed positive phenotypic corelations betweenthe general intellectual ability and elementary and high schoolachievement (.33–.53). General genetic factor explains mostof the achievement covariance (both in primary and secondaryschool) and general intellectual ability, which supports theassumption that the same set of genes determines the etiologyof individual differences in the studied variables. Influence of acommon shared enviroment explains the correlation betweenelementary school achievement and high school achievement.In addition, impacts of specific genetic factors that are unique toeach construct also distinguish the tested variables.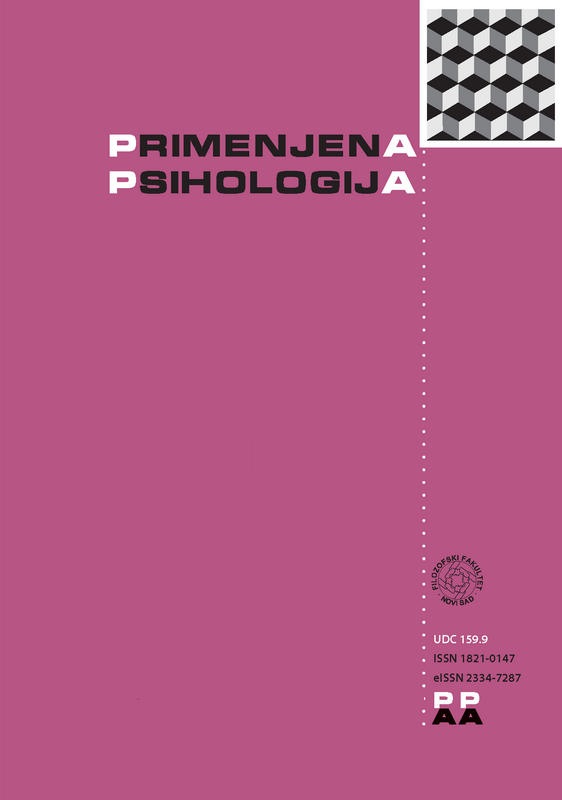 Downloads
How to Cite
Nikolašević, Željka, Bugarski-Ignjatović, V., Milovanović, I., & Raković, S. (2014). INTELLIGENCE AND SCHOOL ACHIEVEMENT IN LIGHT OF THE GENETIC AND ENVIROMENTAL FACTORS. Primenjena Psihologija, 7(3), 381–400. https://doi.org/10.19090/pp.2014.3.381-400