The relevance of authenticity to clinical distress: Reaffirming the role of self-alienation
Keywords:
authenticity, self-alienation, person-centred theory, psychological distress
Abstract
Several counselling psychology perspectives have argued that authenticity should be the primary goal of treatment, while defining alienation from the self as the root cause of distress and psychopathological suffering. Recent findings have provided evidence that the tripartite model of dispositional authenticity based on Rogers' person-centered theory can predict mental well-being. Considering the lack of research in clinical samples, this study examined the unique predictive utility of trait authenticity for distress in outpatients seeking counselling (N = 105, 58% female; age range: 18-65) and demographically matched controls (N = 102, 62% female; age range: 18-52 years). Most of the outpatients were diagnosed with anxiety and/or mood disorders, while the controls were screened for utilization of mental health services. Results revealed higher self-alienation and acceptance of external influence in the clinical sample, as well as higher neuroticism and symptomatic and overall distress relative to controls. Only self-alienation was able to account for unique variance in clinical distress in outpatients, above and beyond neuroticism, reaffirming the assumption that the greater the discrepancy between actual experiences and their symbolization, the greater the risk of psychological dysfunction. The findings further revealed a differentiated role of self-alienation relative to the severity of experienced distress and a need to examine causal links with neuroticism. Implications regarding clinical practice and the measurement of authenticity as treatment outcome are discussed.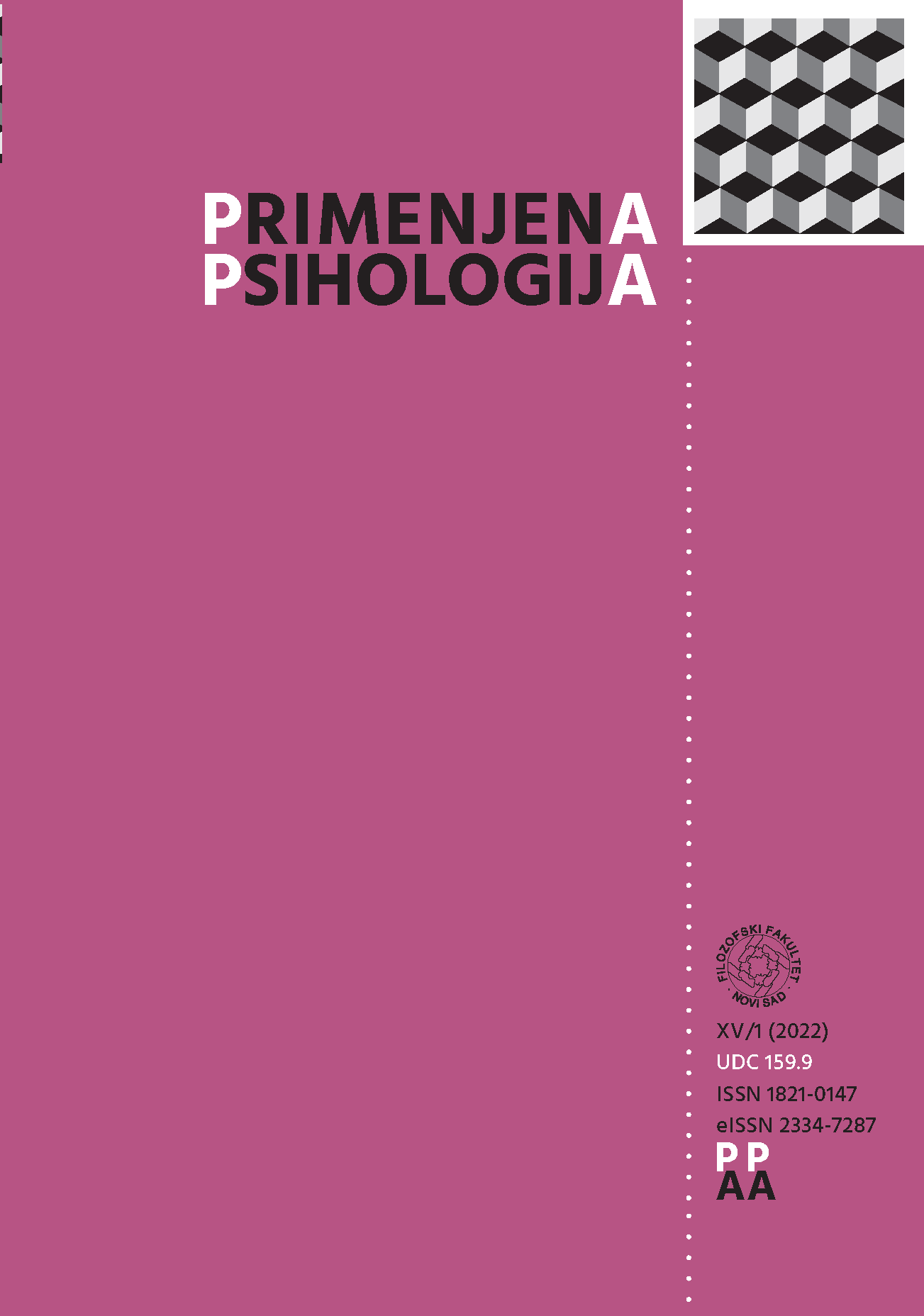 Downloads
How to Cite
Naumova, K., & Naumov, F. . (2022). The relevance of authenticity to clinical distress: Reaffirming the role of self-alienation. Primenjena Psihologija, 15(1), 3–27. https://doi.org/10.19090/pp.v15i1.2361
License
Copyright (c) 2022 Katerina Naumova, Florijan Naumov
This work is licensed under a Creative Commons Attribution 4.0 International License.