Basic values as predictors of leisure-time activities among adolescents
Keywords:
basic values, leisure, PVQ21, adolescents, Serbia
Abstract
The main goal of the study is to analyse a rarely investigated relationship between leisure-time activities and Schwartz's 10 basic values in adolescents. The sample included 1,349 Serbian high-school students (44% boys; 62% vocational schools). The leisure-time questionnaire consisted of groups of items related to hobbies, sports, following different themes/shows in the media (TV, Internet, magazines), listening to music, going out, attending cultural and sports events, activities on the Internet and social networking sites usage. Values (Self-direction, Stimulation, Hedonism, Achievement, Power, Security, Conformity, Tradition, Benevolence and Universalism) were examined by the PVQ21 questionnaire. Factor analysis yielded seven factors of leisure activities (45.96% explained variance), defined by the following contents: pop culture; music, culture & arts; movies, TV shows and the internet; science & politics; IT; going out; sports. Correlation analysis showed that the assessment of different activities was significantly related to the distinctive sets of basic values, which was additionally confirmed by multiple regression analysis including basic values as predictors and demographic variables as controls. The main conclusion of the research is that values are important motivators of activities during free time and that different values are mostly expressed through different activities, but also that different activities can be motivated by the same basic values.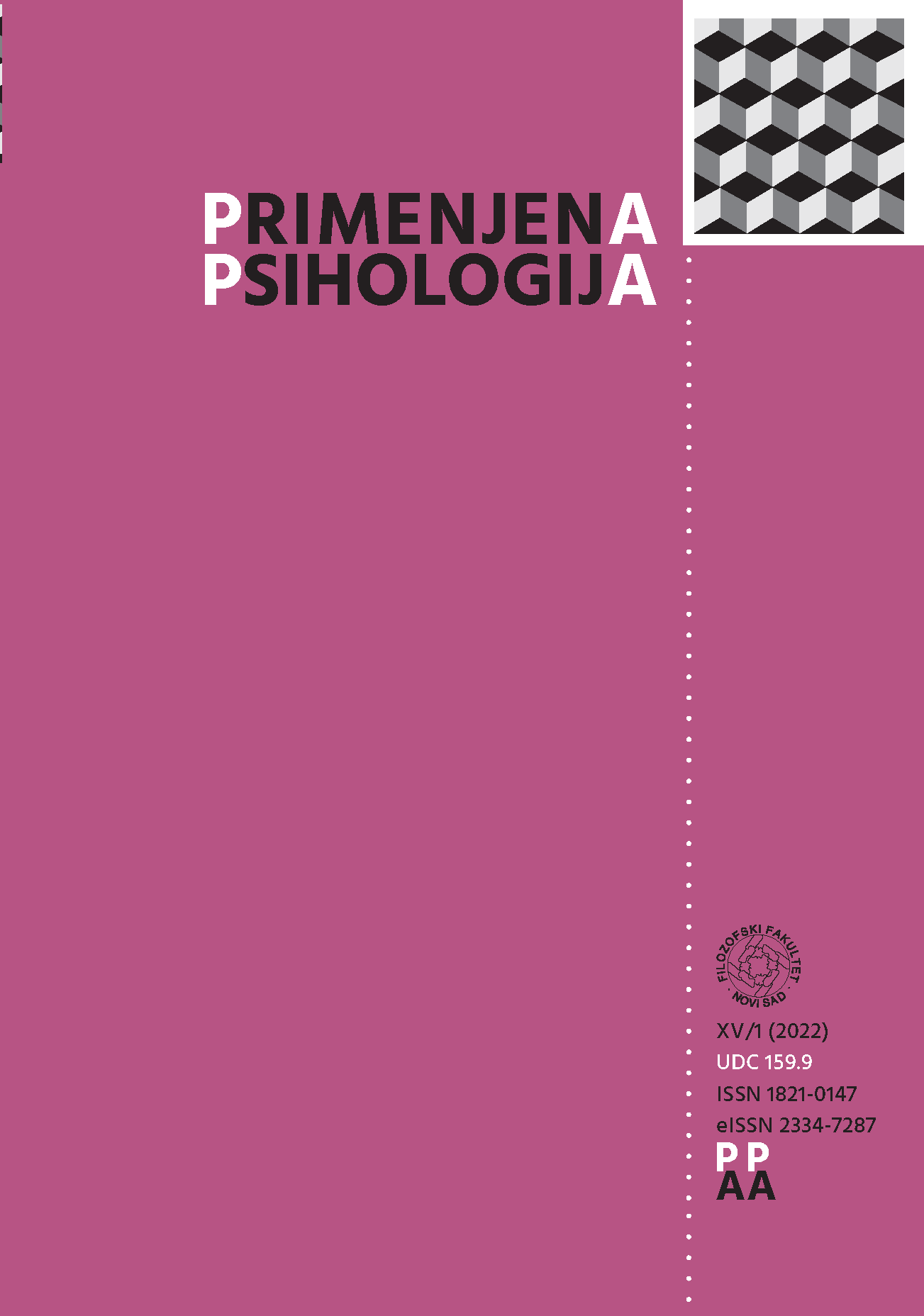 Downloads
How to Cite
Pavlović, Z., & Stepanović Ilić, I. (2022). Basic values as predictors of leisure-time activities among adolescents. Primenjena Psihologija, 15(1), 85–117. https://doi.org/10.19090/pp.v15i1.2349
License
Copyright (c) 2022 Zoran Pavlović, Ivana Stepanović Ilić
This work is licensed under a Creative Commons Attribution 4.0 International License.