Attitudes toward European integration in Serbia and Croatia: The importance of sociodemographic variables and national attachment
Keywords:
Pro-European orientation, European integrations, EU as threat, national identity, attitudes toward Europe
Abstract
For the past few decades, European integration has been one of the primary issues not just in politics, but also in the social sciences. This issue becomes even more important when research takes place in countries where the population is ambivalent in their support for the EU and European integration. The main aims of the study presented in this paper are to investigate differences in Serbia and Croatia in proEuropean orientation and the perception of European integration (EI) as a threat, and to determine the factors underlying both constructs by focusing on sociodemographic variables, the importance of religion, and different forms of national attachment. The results show that citizens of Croatia have a stronger pro-European orientation, while there is no difference in the perception of EI as a threat. Pro-European orientation is determined by the respondents' national identity (in both countries) and gender, the importance of religion, and national pride in the state (only in Serbia). The significant predictors for the perception of EI as a threat were constructive patriotism and national pride in successful individuals (in Serbia), blind patriotism (in Croatia) and the importance of religion (in both countries). The practical importance of the results could be in understanding the obstacles and reservations different people have regarding European integrations.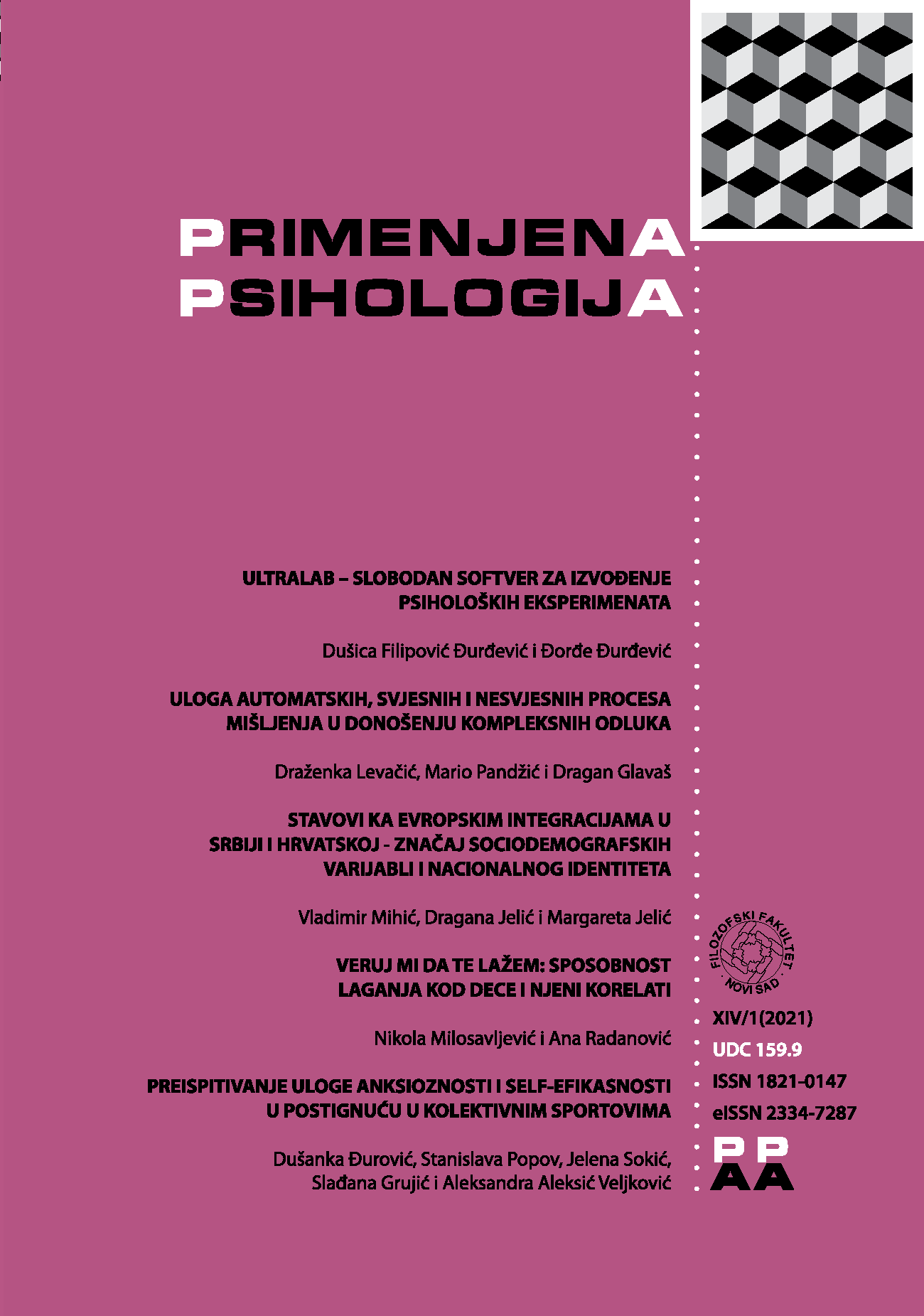 Downloads
How to Cite
Mihić, V., Jelić, D., & Jelić, M. Attitudes toward European integration in Serbia and Croatia: The importance of sociodemographic variables and national attachment. Primenjena Psihologija, 14(1), 53–77. https://doi.org/10.19090/pp.2021.1.53-77