WHY DO PEOPLE DIFFER IN THEIR ACHIEVEMENT MOTIVATION? A NUCLEAR TWIN FAMILY STUDY
Keywords:
achievement motivation, behavioral genetics, Nuclear Twin Family Design
Abstract
Although many previous studies have emphasized the role of environmental factors, such as parental home and school environment, on achievement motivation, classical twin studies suggest that both additive genetic influences and non-shared environmental influences explain interindividual differences in achievement motivation. By applying a Nuclear Twin Family Design on the data of the German nationally representative of TwinLife study, we analyzed genetic and environmental influences on achievement motivation in adolescents and young adults. As expected, the results provided evidence for the impact of additive genetic variation, non-additive genetic influences, as well as twin specific shared environmental influences. The largest amount of variance was attributed to non-shared environmental influences, showing the importance of individual experiences in forming differences in achievement motivation. Overall, we suggest a revision of models and theories that explain variation in achievement motivation by differences in familial socialization only.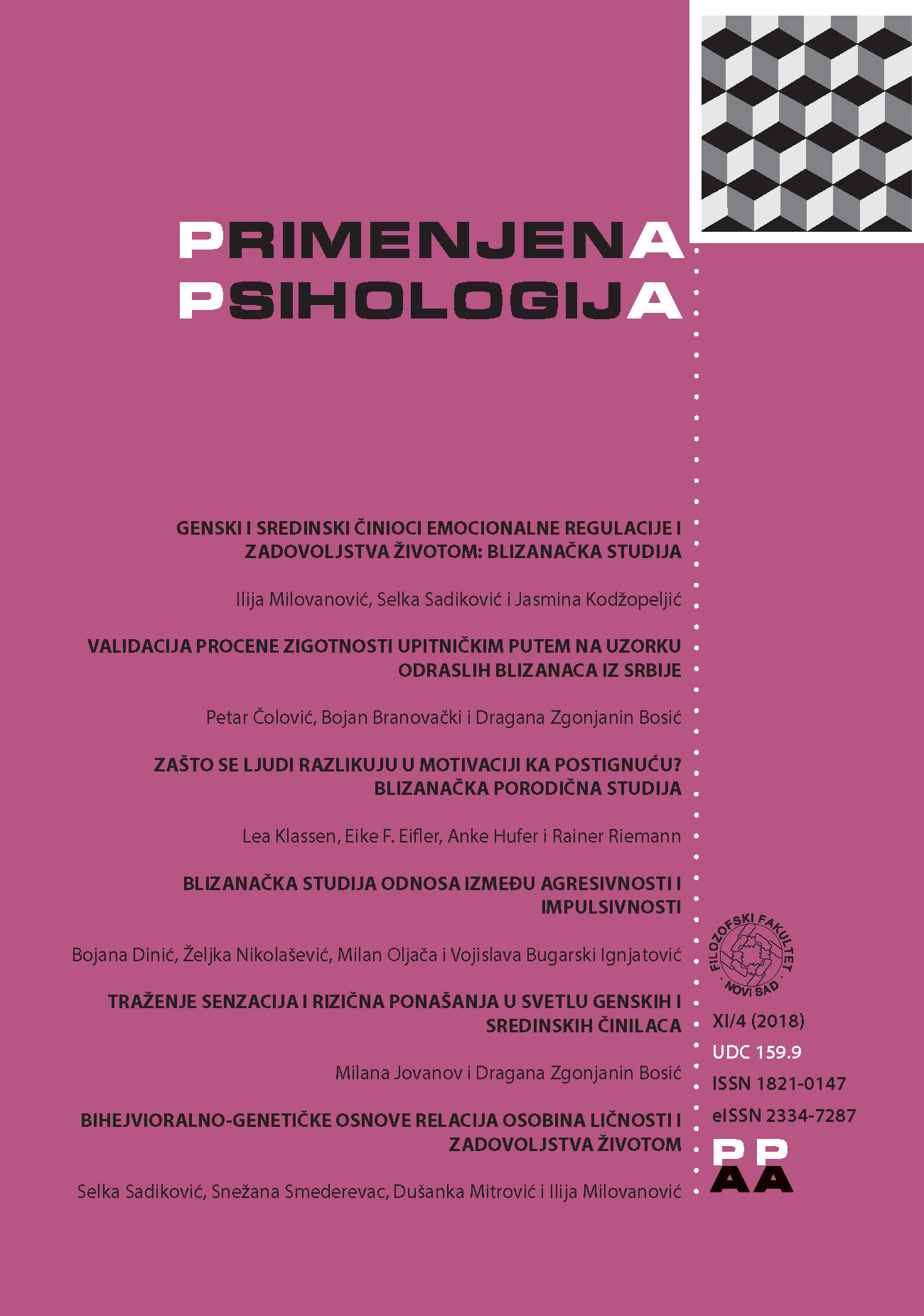 Downloads
How to Cite
Klassen, L., Eifler, E. F., Hufer, A., & Riemann, R. (2019). WHY DO PEOPLE DIFFER IN THEIR ACHIEVEMENT MOTIVATION? A NUCLEAR TWIN FAMILY STUDY. Primenjena Psihologija, 11(4), 433–450. https://doi.org/10.19090/pp.2018.4.433-450