PARTICIPATORY RESEARCH AND THE BEST INTEREST OF THE CHILD
Keywords:
participatory research, participation ladder, children as (co)researchers, the best interest of the child
Abstract
This paper introduces the concept of participatory research with children, its theoretical, methodological and ethical assumptions, as well as its importance in realizing the best interest of children. Different ways of children's participation in research are presented, from a consultation process in which children are treated as experts of their own lives, to the forms of participation that imply a division of power between children and adults i.e. in which children participate in defining research topics, research methodology, and interpretation of the results (children as co-researchers and researchers). The importance of participatory research in realizing the best interest of the child is in a) the quality of the research process – the possibility of manipulation and tokenism is reduced, research problem is relevant to children and in accordance with their evolving b) the quality of the research outcomes - research findings reflect understanding of children's perspectives and needs; c) more comprehensive understanding of the problems children are facing, which leads to the actions that are in their best interest;d) development of competencies important for growing up in a democratic society; and e) emancipation of children/young people and visibility of their perspectives in the society and promoting the image of children as active and competent experts of their own lives, who are capable (according to age and evolving capacities) of participating in both decisions that affect them and a process of defining their best interest.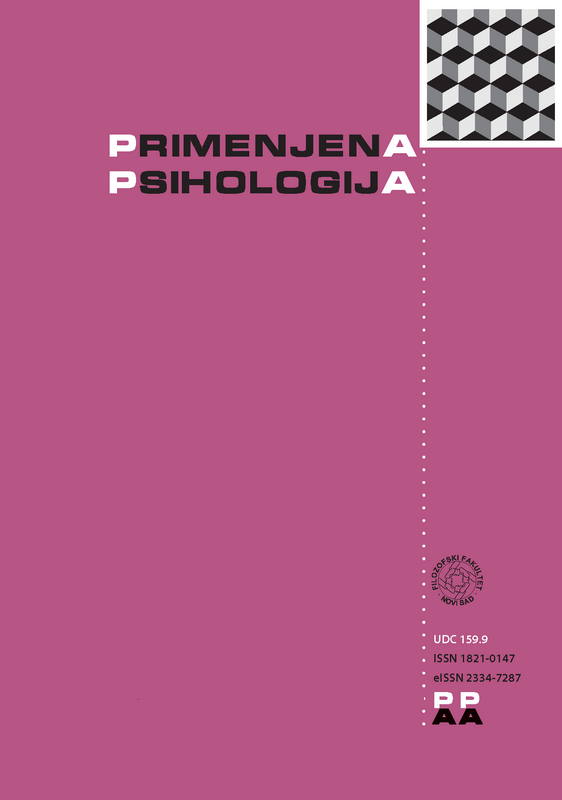 Downloads
How to Cite
Vranješević, J. (2015). PARTICIPATORY RESEARCH AND THE BEST INTEREST OF THE CHILD. Primenjena Psihologija, 8(2), 187–202. https://doi.org/10.19090/pp.2015.2.187-202