The role of stressors at work and irrational beliefs in the prediction of teachers' stress
Keywords:
teacher stress, sources of stress, irrational beliefs
Abstract
The aim of this study was to investigate the relationship between sources of stress in the workplace – the specific irrational beliefs and levels of psychological distress among teachers.The theory underlying the Rational Emotive Behaviour Therapy was used as a conceptual framework for explaining teachers' stress. The theory has already been successfully applied in the educational setting. For example, it influenced development of intervention strategies for decreasing teachers' stress (Bora, Bernard, Trip, Decsei-Radu, & Chereji, 2009). A convenience sample of 186 teachers of both sexes, with an average age of 40 years from the cities of Zrenjanin and Sombor participated in the study. They completed the Teacher Irrational Belief Scale (TIBS), the Sources of Work Stress Scale (IRS) and the Depression, Anxiety and Stress Scale (DASS-21). Structural equation modelling was used for data analysis. A second-order general stress latent factor was significantly predicted by the sources of stress. Irrational beliefs partially mediated this relationship. The results were discussed in the context of REBT theory and the organisational stress research paradigm.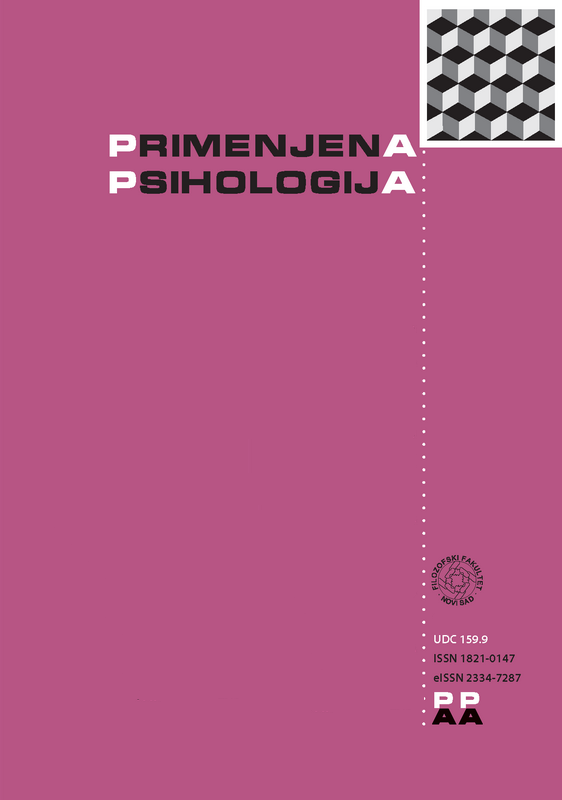 Downloads
How to Cite
Popov, S., Popov, B., & Damjanović, R. (2015). The role of stressors at work and irrational beliefs in the prediction of teachers' stress. Primenjena Psihologija, 8(1), 5–23. https://doi.org/10.19090/pp.2015.1.5-23