Possibility of faking Emotions Profile Index test in personnel selection
Keywords:
faking, Emotions Profile Index, forced-choice test, personnel selection
Abstract
This Research is conducted in order to address two questions: is it possible to intentionally fake scores on Emotions Profile Index in purpose of positive selfpresentation, and do the job candidates utilize this possibility during personnel selection process? Overall sample (N=539) consisted of two groups: (1) the first group filled this test in two ways (the first time honestly, and the second time with the instruction to present themselves in the best possible way); (2) the second group consisted of job candidates in real personnel selection process. Two separate analyses were conducted in order to provide answers to research questions. According to the first analysis, test partly showed resistance to faking – three subscales proved to be resistant, while the other five didn't. When being instructed to intentionally fake, subjects mostly tended to present themselves as persons who avoid conflict. This pattern is mostly characteristic for women, and social science students. The second analysis showed that job candidates do utilize possibility to fake this test during personnel selection testing – when comparing real and fictive job candidates, real candidates have better results on three scales, and five sub-scales showed no differences.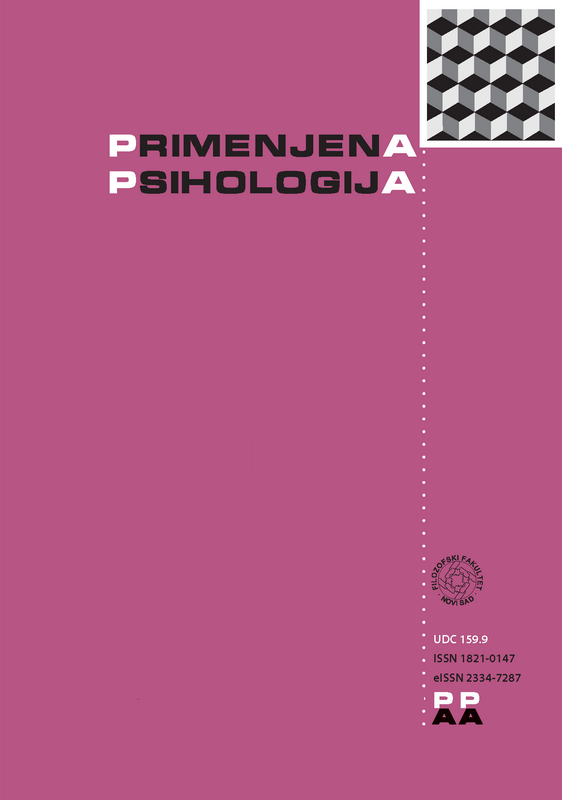 Downloads
How to Cite
Okanović, P., & Okanović, D. (2015). Possibility of faking Emotions Profile Index test in personnel selection. Primenjena Psihologija, 2(3), 253–271. https://doi.org/10.19090/pp.2009.3.253-271