Coping with stress in old age
Keywords:
stress, coping styles, old people
Abstract
The purpose of this study was to examine the differences in styles of coping with stress in old age by taking into account the sociodemographic variables: gender, education level, and marital status. The sample of 288 elderly people from the province of Vojvodina was collected during the first half of 2012 consisting of 106 male and 177 female subjects. The average age was 72.89 (range 64-91) (SD = 6.26). The instrument used was Indicator of coping strategies (CSI – Coping Strategies Indicator; Amirkhan, 1990). The initial set of variables consisted of 34 items to assess possible ways of dealing with problems but was later reduced according to the theoretical assumptions. Principal component analysis of the questionnaire revealed three main factors: Overcoming Focused on the Problem, Asking for Support, and Avoidance. Results showed that there were no gender differences in the use of the Problem-Oriented coping and Avoidance, but the differences emerged on the Asking for Support coping. There were also differences in the Problem-Oriented coping among individuals of various educational levels. Additionally, marital status was related to the use of the Problem-Oriented coping and Avoidance. Implications of the results were discussed.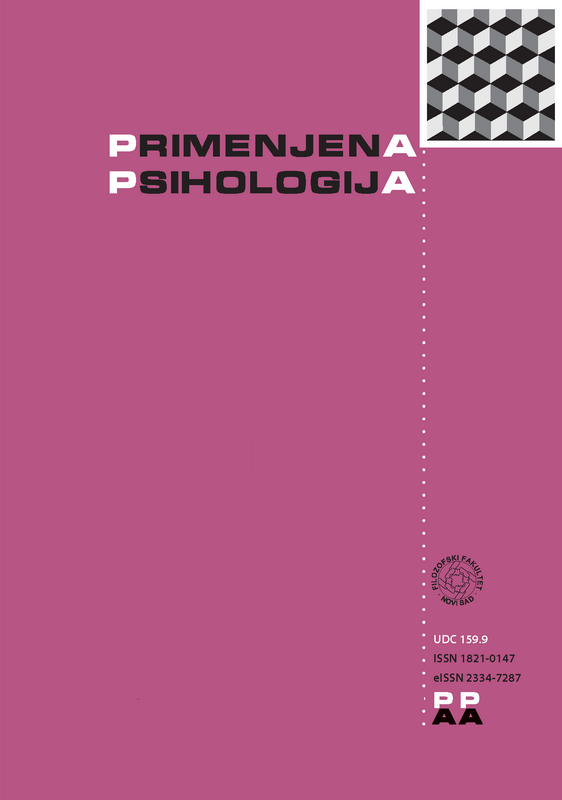 Downloads
How to Cite
Živković, T., & Petrović, J. (2012). Coping with stress in old age. Primenjena Psihologija, 5(4), 393–412. https://doi.org/10.19090/pp.2012.4.393-412