The role of need for affect in the ways men and women show love to each other
Keywords:
need for affect, emotions, approach, avoidance, marital relations, gender differences
Abstract
Need for affect is a general motivational tendency to approach or avoid emotional situations. This study was among the first to investigate its role in social relations, namely marriage. Our goal was to test whether need for affect dimensions play a significant role in how close spouses feel to each other, their ways of showing love to each other and the perception of the ways their partner shows love to them. Furthermore, we were interested in gender differences in the structure of need for affect and whether the aforementioned relations show different patterns for women and men. 456 Serbian married couples participated in the study. We administered the short form of Need for Affect Scale (Huic, 2012), The Love Scale (Braiker & Kelley, 1979) and the Ways of showing love scale (Huic, Kamenov, & Jugovic, 2010). The Serbian translation proved to be highly reliable and valid. Results confirm the two-factor structure for both men and women. Need for affect approach dimension is positively related to feelings of closeness in marriage, and to more ways of showing love to one's spouse, while the avoidance dimension shows an inverted pattern. Having a higher need to approach emotions also leads one to perceive his/her partner to show more love to them. Overall, results indicate that the need for affect plays a significant role in marital relations, and pose important questions for further studies. At the same time, some specific gendered results indicate that it is necessary to take the role of gender into account when investigating need for affect in the future.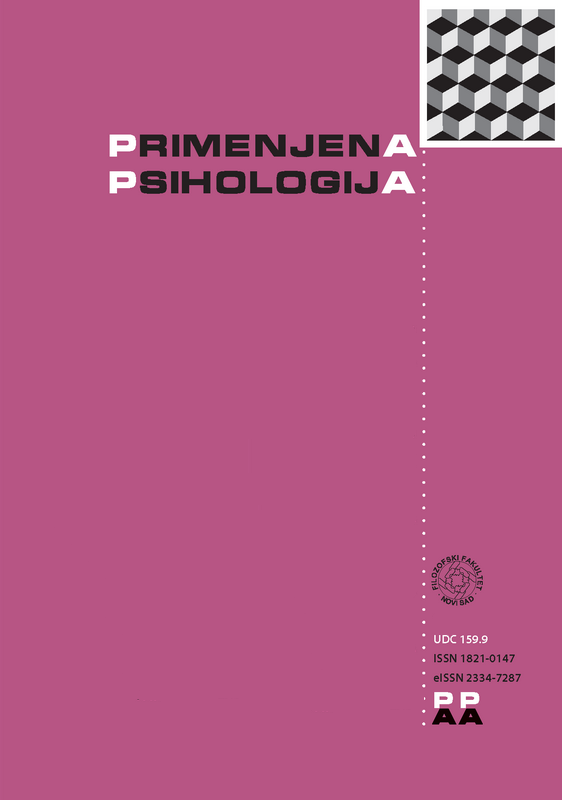 Downloads
How to Cite
Mihić, I., & Huić, A. (2012). The role of need for affect in the ways men and women show love to each other. Primenjena Psihologija, 5(3), 279–294. https://doi.org/10.19090/pp.2012.3.279-294