DIFFERENCES BETWEEN VIOLENT AND NONVIOLENT OFFENDERS AND MEMBERS FROM GENERAL POPULATION
Keywords:
aggressiveness, BODH, violent and nonviolent offenders, specific criminological theory
Abstract
In criminology, there is a fundamental debate between two opposing criminological theories ‒ the general theory, according to which the classification of offenders based on the type of the crime they committed is irrelevant; and the typological theory, which proposes the existence of a specific group of offenders who demonstrate a unique tendency to favor violence over other forms of criminal behavior. Aggressiveness is assumed to be one of the possible factors which contribute to offenders specializing in violent acts. The main objective of this research was to determine the structure of differences between the three groups of subjects in the domain of aggressiveness: a group of individuals who have never been convicted (n = 201), a group of violent offenders (n = 42) and a group of nonviolent offenders (n = 41). A total of 284 male participants (age 19 to 64) have completed the BODH, which is a questionnaire designed to measure dimensions of aggressiveness (Anger, Vengefulness, Dominance, Hostility). Results indicated that the group of violent offenders, compared to nonviolent offenders and non-offenders, scored higher in Revengefulness, Dominance and Hostility. The present study did not show differences in aggressiveness between nonviolent offenders and non-offenders. Results support the typological criminological theory, underlining aggressiveness as an important factor of violent offending. Practical and theoretical implications of these findings are considered.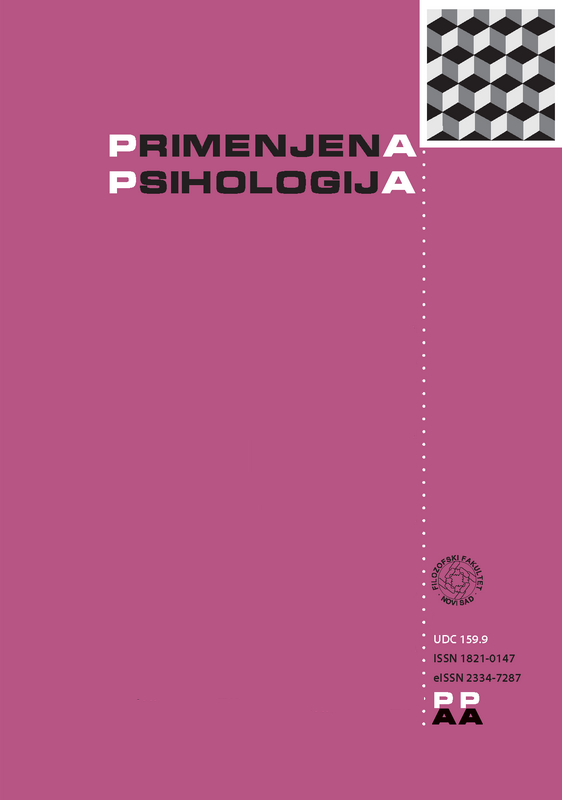 Downloads
How to Cite
Otašević, B., Jovanov, M., & Oljača, M. (2015). DIFFERENCES BETWEEN VIOLENT AND NONVIOLENT OFFENDERS AND MEMBERS FROM GENERAL POPULATION. Primenjena Psihologija, 7(4), 565–579. https://doi.org/10.19090/pp.2014.4.565-579