CHANGES OF CONCEPTS OF THE CHILD IN SERBIAN CULTURE IN THE PAST TWENTY-FIVE YEARS
Keywords:
concepts of the child, evaluation of the child, Serbian culture, cultural changes
Abstract
The paper resulted from a field study on contemporary concepts of the child and its characteristics in Serbian culture. The aim was to determine the extent to which these concepts and evaluations of children were related to gender, education level, place of living, and age. The study was conducted in spring 2012, in a sample of 211 examinees of both genders, different ages and education levels, living in a village (Levač) and in a town (Jagodina). When comparing the obtained results with the results of our similar study, conducted previously in the same area (1987), certain changes of concepts and evaluations of children were observed. Moreover, the examinees' place of living and age no longer influenced their concepts and evaluations of children. With regard to evaluating male and female children, nowadays there are no significant differences between rural and urban examinees, or between younger and older ones. Contemporary Serbian examinees (both rural and urban) have a very positive attitude to the child's nature and its characteristics (good, innocent, angelic, etc.). The education variable is still significantly related to a certain concept of the child and attitudes toward it. Examinees with lower educational levels value offspring much more than those with higher educational levels do.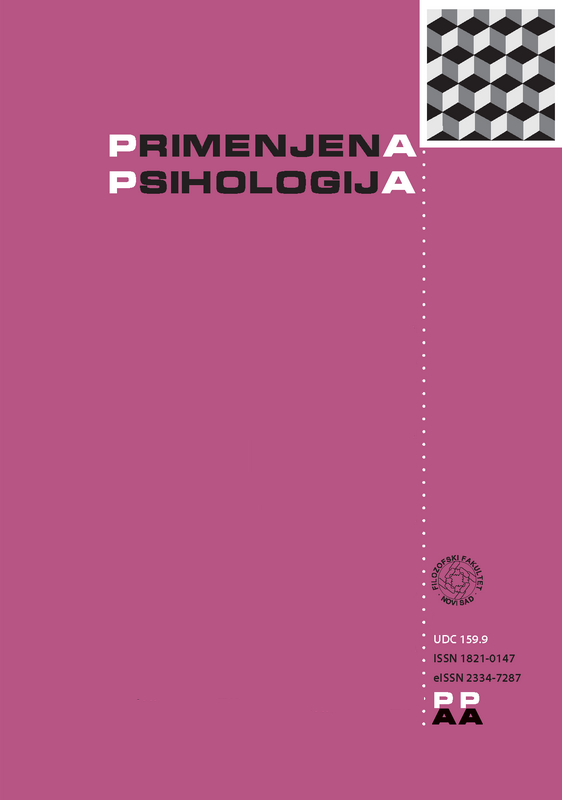 Downloads
How to Cite
Trebješanin, Žarko, & Jovanić, G. (2015). CHANGES OF CONCEPTS OF THE CHILD IN SERBIAN CULTURE IN THE PAST TWENTY-FIVE YEARS. Primenjena Psihologija, 7(4), 549–563. https://doi.org/10.19090/pp.2014.4.549-563