THE AVDH QUESTIONNAIRE (ANGER, VENGEFULNESS, DOMINANCE AND HOSTILITY): NEW QUESTIONNAIRE FOR MEASUREMENT OF AGGRESSIVENESS
Keywords:
aggressiveness, agreeableness, anger, vengefulness, dominance, hostility
Abstract
The AVDH questionnaire for measurement of aggressivenessresulted from a factor analysis of the aggressiveness/agreeableness scales from personality questionnaires based ondifferent paradigms and personality models (Big Five Inventory– BFI, IPIP–HEXACO–PI–R, Big Five Plus Two – BF+2,Zuckerman–Kulhman Personality Questionnaire–III–Revised –ZKPQ–III–R, Reinforcement Sensitivity Questionnaire – RSQ andMultidimensional Personality Questionnaire – MPQ). In Study 1,four factors were extracted: Anger, Vengefulness, Dominance,and Hostility. Based on the primary content of the extractedfactors and correlations with the dimensions of the EysenckPEN model and the Buss-Perry Aggression Questionnaire,new items were created which referred to extracted factors.In Study 2, the four factor structure was confirmed. Based onItem Response Theory, the items with the best psychometriccharacteristics were retained. All scales, except Hostility, weremore discriminant in the domain of average and above averagescores. Hostility was discriminant in a wider range of scores.Construct validity of the AVDH questionnaire was confirmed inStudy 3 via correlations with the scales of HEXACO–PI–R andthe Buss-Perry Aggression Questionnaire. Gender differenceswere found only in Vengefulness, which had higher correlationswith physical aggression compared to other scales.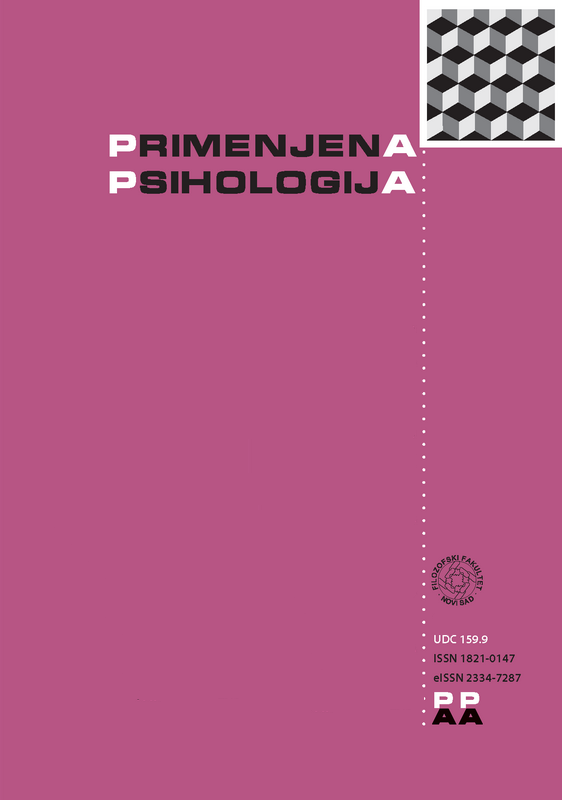 Downloads
How to Cite
Dinić, B., Mitrović, D., & Smederevac, S. (2014). THE AVDH QUESTIONNAIRE (ANGER, VENGEFULNESS, DOMINANCE AND HOSTILITY): NEW QUESTIONNAIRE FOR MEASUREMENT OF AGGRESSIVENESS. Primenjena Psihologija, 7(3-1), 297–324. https://doi.org/10.19090/pp.2014.3-1.297-324