THE PEER VIOLENCE QUESTIONNAIRE (PVQ): ASSESSMENT OF BULLYING IN PRIMARY AND SECONDARY SCHOOL STUDENTS
Keywords:
Peer Violence Questionnaire (PVQ), bullying, victimization
Abstract
In order to comprehensively examine behaviors related toviolent interaction among students in elementary and secondaryschools, a questionnaire was developed for assessment of peerviolence (Peer Violence Questionnaire - PVQ). The questionnairecontains 20 items, which includes two highly congruent scalesin primary and secondary schools samples. The first scalecontains indicators of victimization (Exposure to peer violence),while the other measures acts of violence (Tendency towardsviolent behavior). The items comprise indicators of minor andsevere forms of physical violence and psychological or emotionalviolence. Both scales have favorable psychometric properties.Construct validity was confirmed via correlations with the BigFive Plus Two Inventory.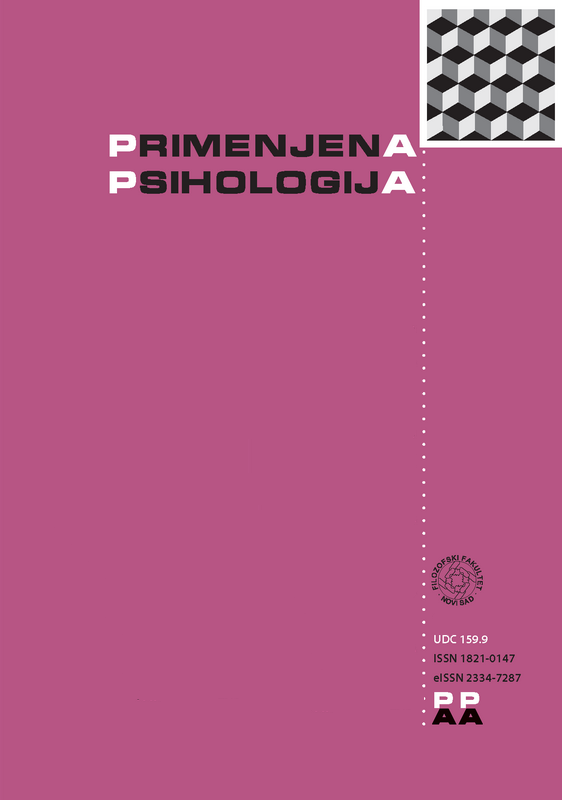 Downloads
How to Cite
Čolović, P., Kodžopeljić, J., & Nikolašević, Željka. (2014). THE PEER VIOLENCE QUESTIONNAIRE (PVQ): ASSESSMENT OF BULLYING IN PRIMARY AND SECONDARY SCHOOL STUDENTS. Primenjena Psihologija, 7(3-1), 277–296. https://doi.org/10.19090/pp.2014.3-1.277-296