VALIDATION OF A QUESTIONNAIRE OF VIOLENT BEHAVIOR AMONG ADULTS
Keywords:
Violence Behavior Questionnaire, forms of violence, adults, gender, age
Abstract
The Violent Behavior Questionnaire among adults (VBQ) wasdeveloped as a self report measure of different forms of violentbehaviors characteristic for interpersonal adult relationships.The VBQ contains five scales for assessment of serious and lessseriuos physical violence, verbal and indirect violence. Theseforms of violence could be directed towards people of differentclosenesses, such as parents/foster parents, brothers/sistersand other relatives, intimate partners, friends/acquaintances andunknown persons. The VBQ scales had adequate psychometriccharachteristics. Construct validity was confirmed via correlationswith the Big Five Plus Two Inventory and the ReinforcementSensitivity Questionnaire. Gender differencies were significantonly in physical violence. Participants between ages 18–29 hadmore tendency to verbal violence then older participants.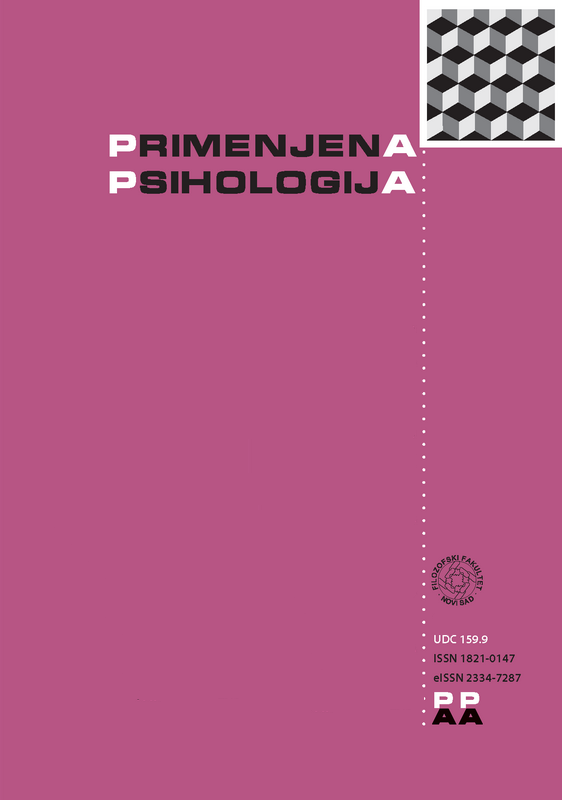 Downloads
How to Cite
Kodžopeljić, J., Dinić, B., & Čolović, P. (2014). VALIDATION OF A QUESTIONNAIRE OF VIOLENT BEHAVIOR AMONG ADULTS. Primenjena Psihologija, 7(3-1), 255–276. https://doi.org/10.19090/pp.2014.3-1.255-276