TESTING THE HOUSE MONEY EFFECT IN A GAME SHOW: MENTAL ACCOUNTING AND ASSET INTEGRATION
Keywords:
quiz game, risk attitude, previous gain, mental account, asset integration
Abstract
The study has focused on following the effect of previous gainon subsequent choices. In this scenario mental accountingparadigm predicts manifestation of the house money effectbased on existence of different mental accounts (current income,wealth and future income) with different reference points andarising utility functions defined over the domain of a separatemental account. The first experiment included the naturaldecision making situation from the quiz game The peopleversus. Contrary to expectations our results did not reveal theeffect of previous gain on risk attitude, proposing the integrationof initial gain in wealth mental account. Since we had no accessto data concerning contestants' wealth, we provoked the sameexperimental setting in laboratory which allowed additionalinformation to be collected. Obtained results revealed the shiftof the reference point from current income to wealth domain,confirming that participants do not frame initial gains as the housemoney but tend to integrate them in total wealth. A discussionabout the nature of the mental process involved is included.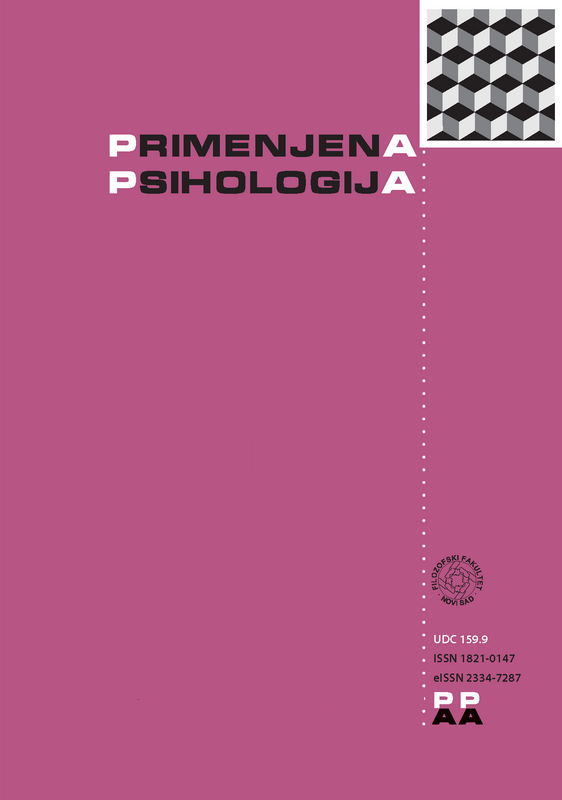 Downloads
How to Cite
Stajkić, B., & Gvozdenović, V. (2014). TESTING THE HOUSE MONEY EFFECT IN A GAME SHOW: MENTAL ACCOUNTING AND ASSET INTEGRATION. Primenjena Psihologija, 7(2), 189–202. https://doi.org/10.19090/pp.2014.2.189-202