SUBJECTIVE AND OBJECTIVE FACTORS OF ADJUSTMENT TO RETIREMENT
Keywords:
retirement, health, marriage, finances, retirement preparation programs
Abstract
This paper presents the results of research that explores factorsof adjustment to retirement. The sample included 191 retirees,with an average age of M = 67.2 , and an average number of M= 9.9 years in retirement. The following intruments were used: theRetirement Adjustment scale, the General Health Questionnaire,and several questons about mental and physical health,marital and financial satisfaction, attachment to organizationand profession, and satisfaction with previous job. Regressionanalysis shows that financial satisfaction and health status aresignificant predictors of the level of adjustment to retirement.Half of the respondents asserted potential retirement preparationprograms as necessary and useful, with an emphasis on themeasures aimed at improving health behaviors.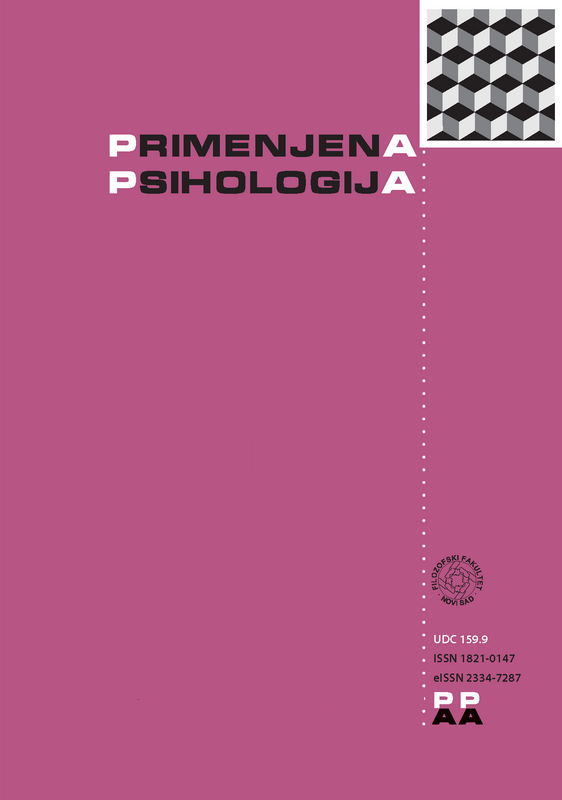 Downloads
How to Cite
Krstić Joksimović, K., Zotović Kostić, M., & Petrović, J. (2014). SUBJECTIVE AND OBJECTIVE FACTORS OF ADJUSTMENT TO RETIREMENT. Primenjena Psihologija, 7(2), 157–172. https://doi.org/10.19090/pp.2014.2.157-172