THE RELATIONSHIP BETWEEN GLOBE ORGANIZATIONAL CULTURE VALUES AND THE EMOTIONAL INTELLIGENCE OF EMPLOYEES IN SERBIAN ORGANIZATIONS
Keywords:
organizational culture, emotional intelligence, transition
Abstract
The main aim of this research is to establish whether emotionalintelligence can serve as a predictor of desirable GLOBEorganizational culture values and which emotional intelligenceabilities are predictors to particular dimensions of desirableGLOBE organizational culture among middle managers from avariety of businesses in Serbia. The sample consisted of 224middle managers from 131 organizations in Serbia. The resultsobtained in the paper confirmed the influence of emotionalintelligence of middle managers to their organizational culturepreferences. The paper belongs to the person-organizationfit theory and may be used by the management of Serbianorganizations during organizational changes, the selection ofnew managers, and the retention of high emotionally intelligentmanagers.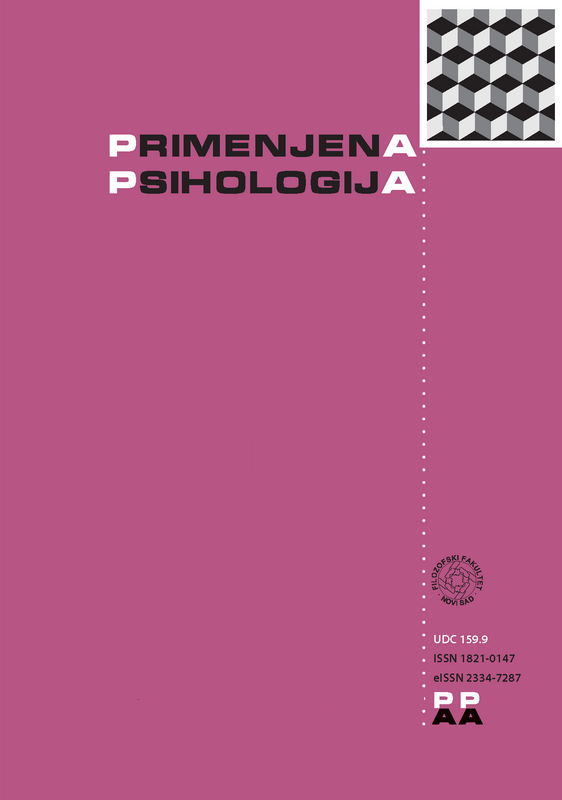 Downloads
How to Cite
Hadžić, O., Nedeljković, M., & Nikolić, M. (2014). THE RELATIONSHIP BETWEEN GLOBE ORGANIZATIONAL CULTURE VALUES AND THE EMOTIONAL INTELLIGENCE OF EMPLOYEES IN SERBIAN ORGANIZATIONS. Primenjena Psihologija, 7(2), 137–156. https://doi.org/10.19090/pp.2014.2.137-156