MORALITY, DESTITUTION AND RELIGIOSITY AS PREDICTORS OF TENDENCY TO ACCEPT CORRUPTION
Keywords:
moral foundations, Machiavellianism, financial situation, religiosity, corruption
Abstract
The aim of this study was to investigate the relationship betweena general acceptance of corruption and moral foundations,Machiavellianism, perceptions of personal financial situation,and religiosity. The sample included 162 employees from anumber of companies in the public and private sector. The usedinstruments in battery were the Moral Foundations Questionnaire(MFQ – 30), the scale for measuring Machiavellianism (ENM –2), an impression management questionnaire, a questionnairefor measuring general acceptance of corruption (UPK), anda questionnaire about socio-demographic characteristics,financial situation, and level of religiosity. Results of hierarchicalregression analyzes showed that the level of general acceptanceof corruption could be predicted by impression management (-),the moral foundation called Ingroup (-), and Machiavellianism(+). Atheism gave a marginal contribution (-). Findings highlightthe importance of tolerance and acceptance of corruption, whichis an under-studied individual disposition. Practical implications ofthe results relate primarily to guidance in selection of employeesin organizations that seek ethical excellence, and identification ofindividuals who are more willing to engage in corruption.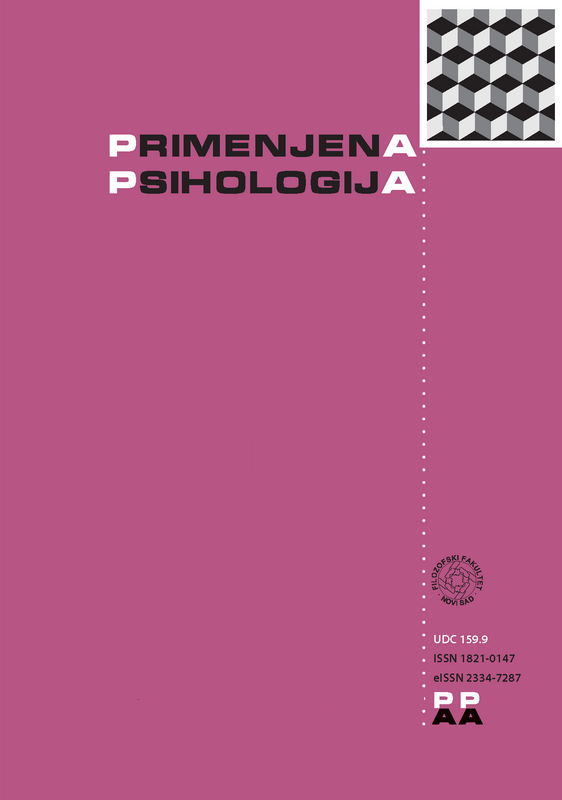 Downloads
How to Cite
Mitrić-Aćimović, D., & Nikolašević, Željka. (2014). MORALITY, DESTITUTION AND RELIGIOSITY AS PREDICTORS OF TENDENCY TO ACCEPT CORRUPTION. Primenjena Psihologija, 7(2), 119–135. https://doi.org/10.19090/pp.2014.2.119-135