VALIDATION OF THE BFI-10 QUESTIONNAIRE - SHORT VERSION OF THE BIG FIVE INVENTORY
Keywords:
Big Five personality dimensions, short measures, reliability, validity
Abstract
In this study validity of The 10-Item Big Five Inventory, a shortscale version of the well-established BFI, was assessed. Theresearch was conducted on 112 participants and their closeones (N = 203). Reliability, convergent, divergent and predictivevalidity was examined. Openness and Agreeableness showedlower reliability. Mean intercorrelation among the scales was .16and provides evidence of divergent validity. Convergent validitywas tested with: (1) correlations with the NEO-PI-R domainscales (Mr = .61); (2) correlations with the peer ratings (Mr = .37).Predictive validity was evaluated and confirmed with correlationbetween domain scales of the BFI-10 and the Paunnonen'sBehavior Report Form. The results indicate that the BFI-10scales can be used in the research settings in which participanttime is truly limited and personality assessment is not the aim ofthe study.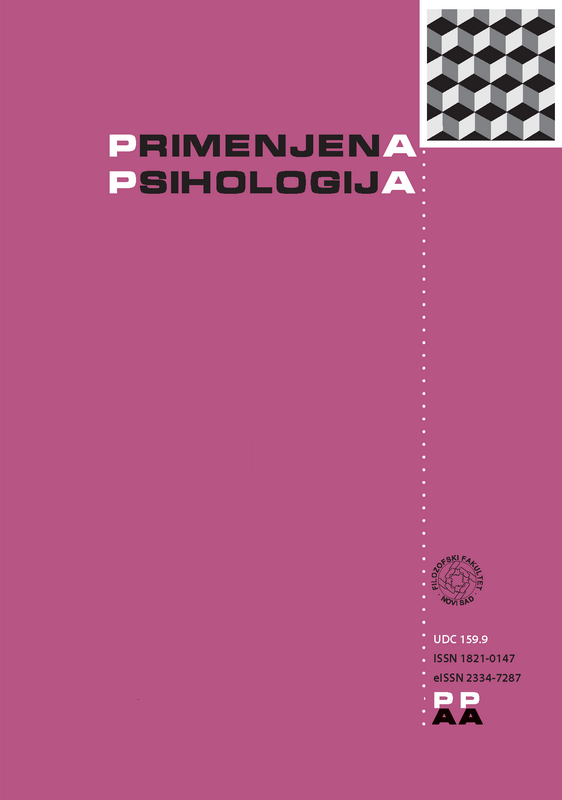 Downloads
How to Cite
Pejić, M., Tenjović, L., & Knežević, G. (2014). VALIDATION OF THE BFI-10 QUESTIONNAIRE - SHORT VERSION OF THE BIG FIVE INVENTORY. Primenjena Psihologija, 7(1), 45–92. https://doi.org/10.19090/pp.2014.1.45-92