"Attention please!": The dark side of dancers' personality
Keywords:
dancers, dark personality traits, Dark Tetrad, narcissism, meaning of dance
Abstract
The present study aims to investigate the dark side of dancers' personality. In recent literature, dark personality traits were conceptualized as the Dark Tetrad which includes Machiavellianism, narcissism, psychopathy and sadism. The participants in this study were 98 dancers, aged between 18 and 57 (M = 34.71, SD = 11.21; 86.7% women), who practiced different dance types (classical ballet, modern dance, flamenco, oriental dance, hip-hop, salsa, tango, merengue, bachata and Latin dances-samba, rumba) both professionally and non-professionally. They answered 13 questions from the pilot version of the list of Indicators of the meaning of dance for dancers, the Short Dark Triad (SD3) and the Assessment of Sadistic Personality (ASP). The results have shown that dancers had higher scores narcissism and lower scores on Machiavellianism and sadism compared to participants from the reference community sample from previous study (Dinić et al., 2018, 2020). Professional dancers had higher scores on narcissism, compared to those who practice dance as recreation meaning that they tend to seek prestige or status and have a need for admiration and attention from other people more than recreationists. Furthermore, a series of regression analyses showed that psychopathy is negatively related to dancers' evaluation of the dance as an enjoyable and pleasant activity. It is concluded that dark personality traits are a component of dancers' personality and one of the factors that affect dancers' evaluation of the meaning of dance. Moreover, practical implications of the obtained results related to the pedagogical dance practice are discussed, as well as the dark traits of creative personality.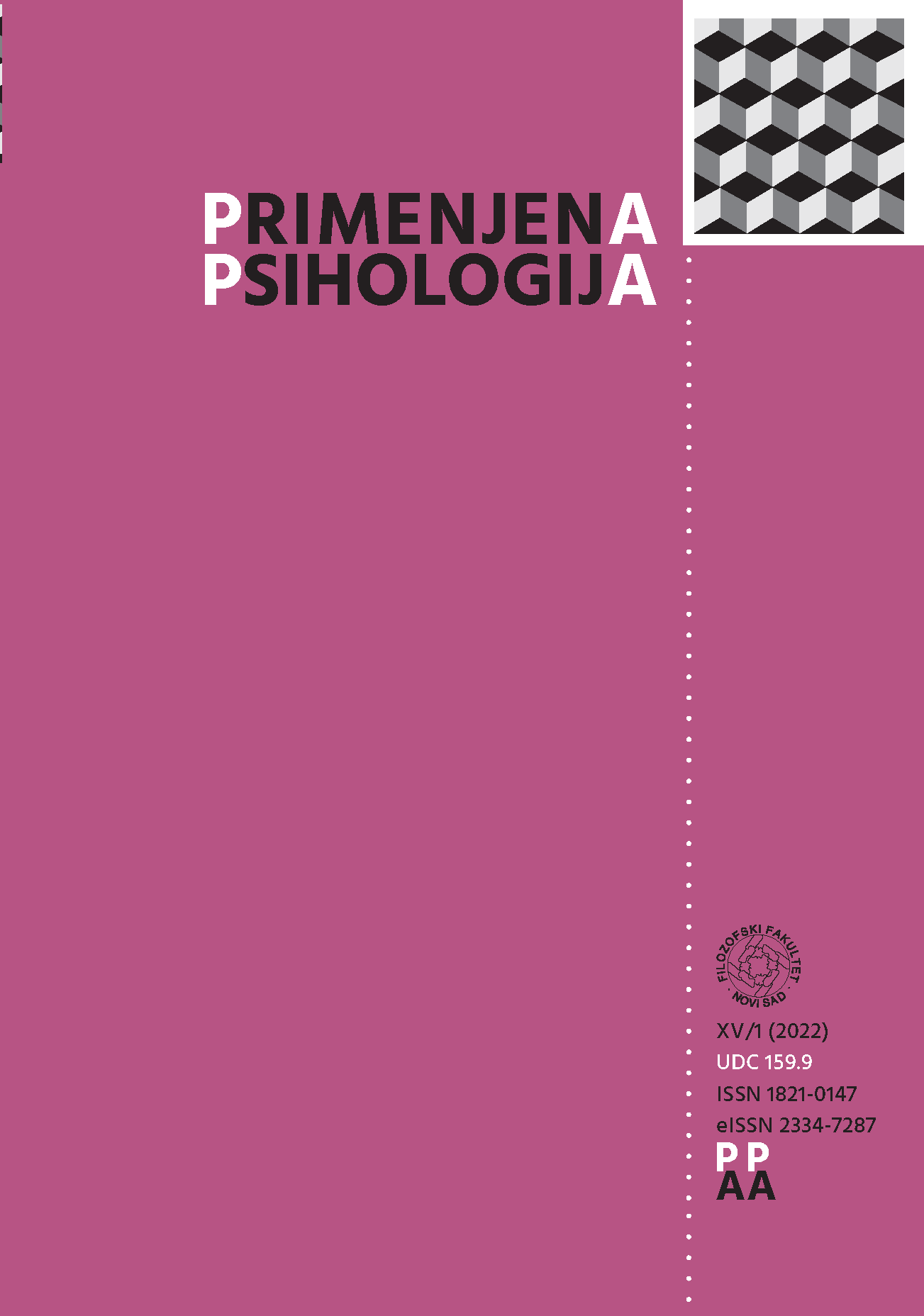 Downloads
How to Cite
Vukadinović, M. (2022). "Attention please!": The dark side of dancers' personality. Primenjena Psihologija, 15(1), 51–84. https://doi.org/10.19090/pp.v15i1.2357
License
Copyright (c) 2022 Maja Vukadinović
This work is licensed under a Creative Commons Attribution 4.0 International License.