EFFECTS OF PERSONALITY TRAITS AND NEGATIVE LIFE EVENTS ON FATHERS' VIOLENCE AGAINST CHILDREN
Keywords:
fathers, violence against children, personality traits, negative life events
Abstract
Previous studies mostly explored the characteristics of mothers who showed tendency towards violence against children. However, there was a lack of research regarding the characteristics of abusive fathers. The aim of this study was to test the effects of fathers' personality traits and frequency of negative life events, as well as their interaction on violence against children. The study was conducted on a sample of 259 fathers from the general population from Serbia. Results showed that higher Aggressiveness and more presence of negative life events contributed to the prediction of violence against children. Furthermore, the interaction between Neuroticism and negative life events was also significant, showing that fathers with lower Neuroticism and more negative life events were more prone to violence against children. The results of this study confirm that personality traits could be important determinants of violent behavior toward children, but also add to the conclusion that some of them should be considered in the context of negative situational factors.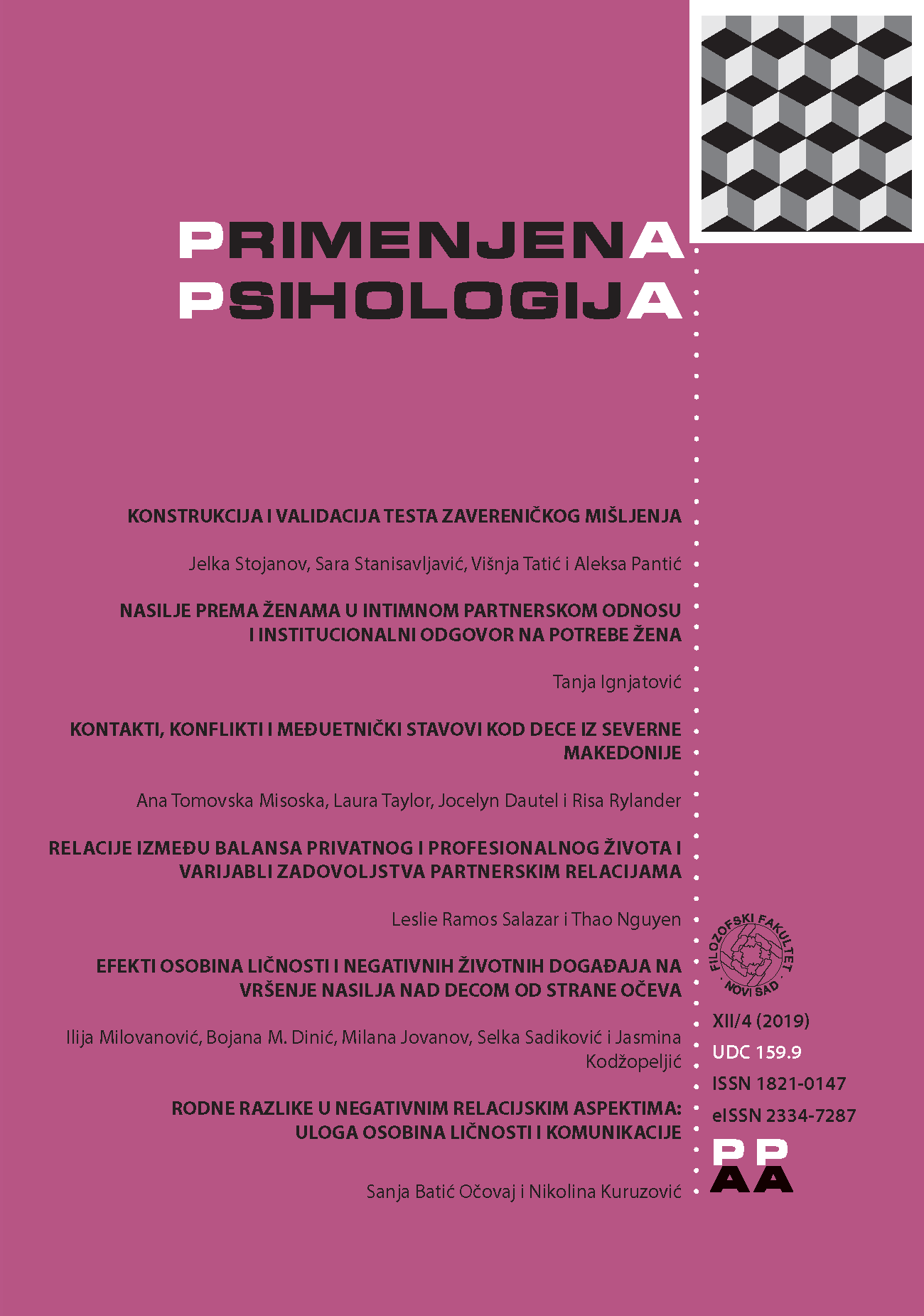 Downloads
How to Cite
Milovanović, I., Dinić, B. M., Jovanov, M., Sadiković, S., & Kodžopeljić, J. (2020). EFFECTS OF PERSONALITY TRAITS AND NEGATIVE LIFE EVENTS ON FATHERS' VIOLENCE AGAINST CHILDREN. Primenjena Psihologija, 12(4), 453–468. https://doi.org/10.19090/pp.2019.4.453-468