SENSATION SEEKING AND RISKY BEHAVIORS IN LIGHT OF GENETIC AND ENVIRONMENTAL FACTORS
Keywords:
behavioral genetics, drinking, sensation seeking, smoking, twin study
Abstract
The study was conducted on a sample of 171 pairs of adult twins with the aim of determining the level of the genetic and environmental influence on individual differences for an optimal level of arousal (Zuckerman's sensation seeking construct), and tendencies towards risky behavior (smoking and alcohol abuse). Sensation Seeking Scale and Personal Information Questionnaire were applied. The results have shown that sensation seeking subdimensions belong to the category of highly heritable personality traits (50% - 63%), as well as the smoking addiction (75%). An unshared environmental influence has also proven to be important for these variables. As for the alcohol abuse, it has been proven that it is mostly determined by the effect of the unshared environment (68%). Additionally, the additive genetic factor mainly contributes to covariation between sensation seeking constructs and different risky behaviors.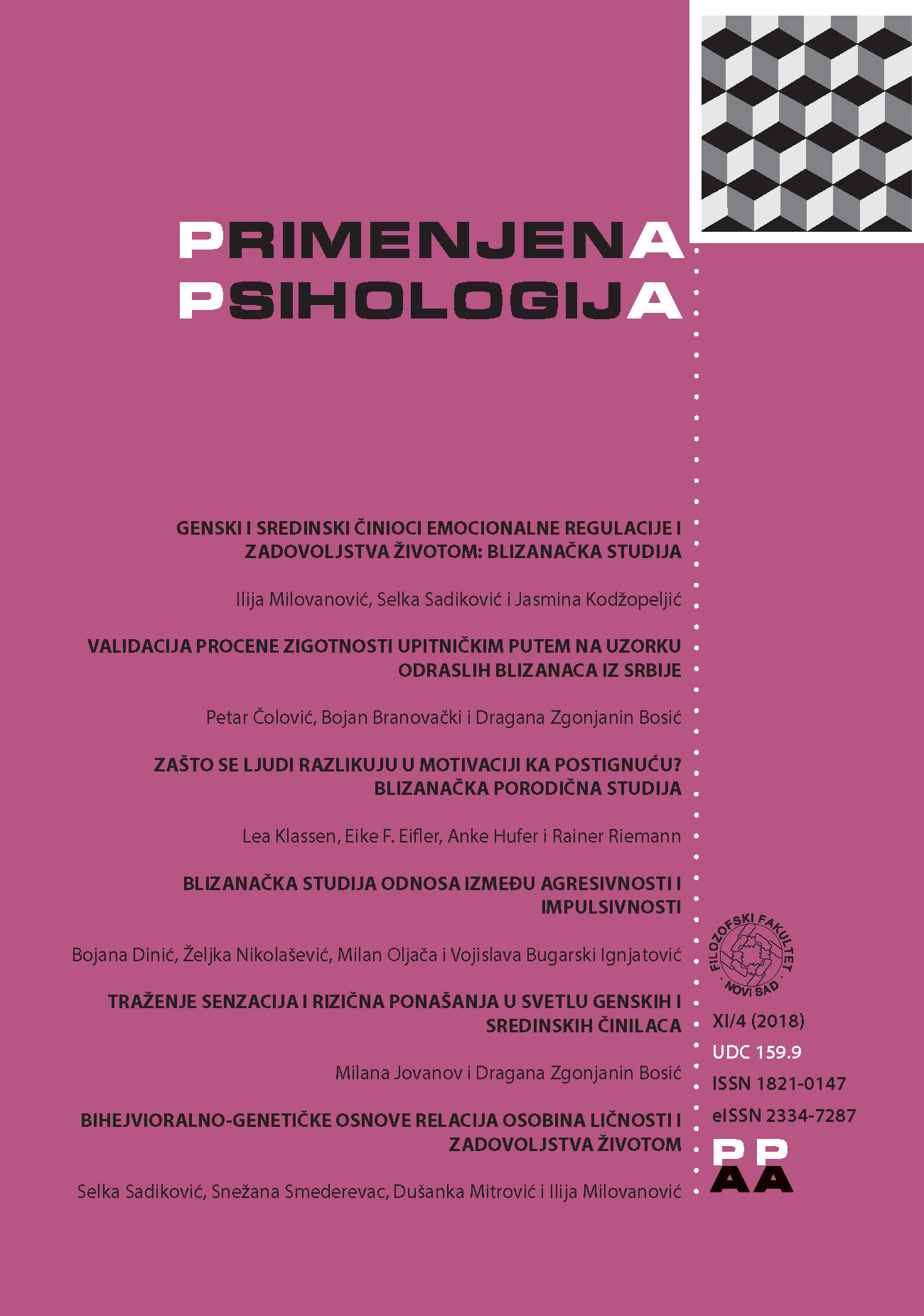 Downloads
How to Cite
Jovanov, M., & Zgonjanin Bosić, D. (2019). SENSATION SEEKING AND RISKY BEHAVIORS IN LIGHT OF GENETIC AND ENVIRONMENTAL FACTORS. Primenjena Psihologija, 11(4), 471–486. https://doi.org/10.19090/pp.2018.4.471-486