Dimensions of sexual behavior
Keywords:
sexual behavior, gender, age, size of place of living
Abstract
A new questionnaire for assessment of sexual behavior was presented in the article. This instrument comprises different aspects of the behavior (cognitive, emotional and socio-cultural). The aim of the study was to explore a latent structure of the questionnaire as well as the relations between the extracted dimensions of sexual behavior and socio-demographic characteristics. The sample included 233 participants, heterogeneous according to gender, age, education, and the size of place of living. The questionnaire includes 70 items with different types of questions which refer to behavioral, cognitive, motivational, and emotional aspects of sexual behavior. Principal component analysis of the SP questionnaire yielded the six-factor structure. The factors were interpreted as follows: sexual fantasies, richness of sexual experience, tendency to non-coital sexual play, tendency to paraphilias, tendency to have sex on non-conventional places and tendency to have casual sex. The results suggested significant multivariate main effects of gender and size of place of living on sexual behavior as well as a strong moderating effect of place of living on the relations between age and sexual behavior as well as gender and sexual behavior. The results are discussed in context of a biosocial model of sexuality.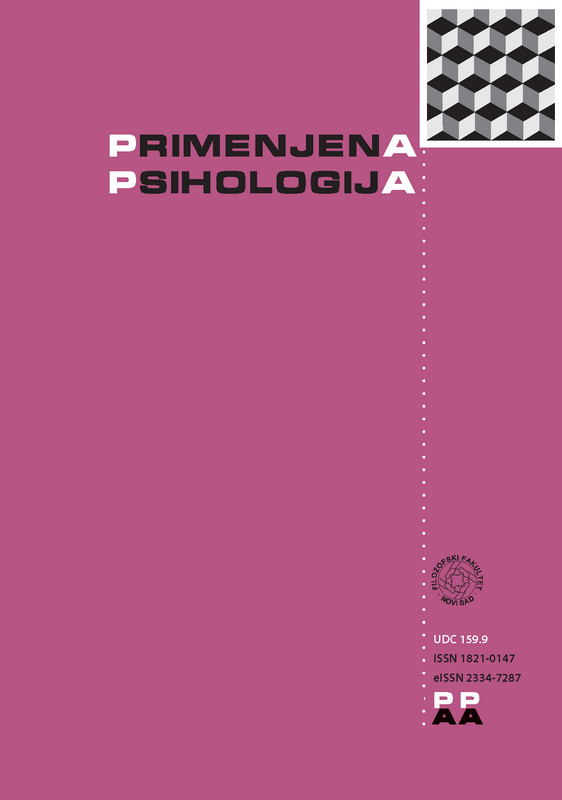 Downloads
How to Cite
Dinić, B., & Knežević, G. (2008). Dimensions of sexual behavior. Primenjena Psihologija, 1(3-4), 161–186. https://doi.org/10.19090/pp.2008.3-4.161-186