Relations between family characteristics and coping strategies in adolescents
Keywords:
family cohesion, adaptability, coping, adolescents
Abstract
The aim of this research was to describe relations between coping strategies in adolescents and some characteristics of their families. The sample consisted of 201 adolescents (age 15-19). Hierarchical factor analysis was used to reduce the initial sample of coping variables, and the relation between coping strategies and the family characteristics was examined with Pearson's correlation coefficient. The results indicated that nine different coping strategies in adolescents could be reduced to three basic dimensions describing coping styles: active coping, emotion-focused coping, and passive coping. The results also showed that there was a statistically significant positive relation between family cohesion, on one side, and emotion- focused coping and active coping, on the other side. There was a statistically positive relation between adaptability in a family system and emotion-focused coping style. There was a statistically significant negative relation between family cohesion and passive coping style.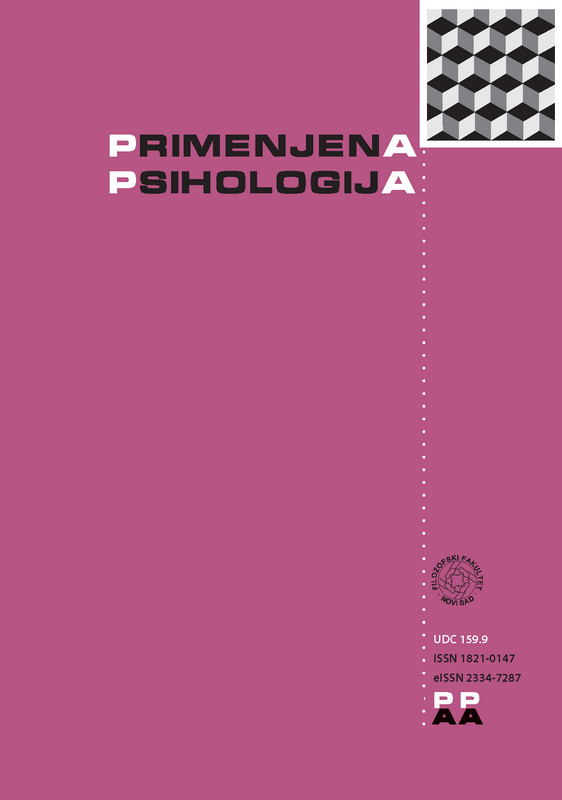 Downloads
How to Cite
Zotović, M., Telečki, T., Mihić, I., & Petrović, J. (2008). Relations between family characteristics and coping strategies in adolescents. Primenjena Psihologija, 1(3-4), 145–160. https://doi.org/10.19090/pp.2008.3-4.145-160