Latent structure of behaviour on social networking sites and its relation to social axiety
Keywords:
cyber behaviour, social networking sites, social anxiety, Internet
Abstract
Social Networking Sites (SNS) representing a virtual space for communication and development of social relations attract more and more users. The Social Compensation Theory, intending to explain this form of communication, suggests that socally anxious, introverted and diffident persons can find SNS communication particularly interesting in order to compensate for their lack of face-to-face interpersonal skills. This study was conducted with the following goals: 1) to explore and describe the latent strucure of behavior on SNS, and 2) to explore relations between such behavior and social anxiety. In order to operationalize SNS behavior, the Social Networking Behaviour scale (SNB), a 73-item scale, was created. Using a principal component analysis with Promax rotation, five interpretable factors of virtual behavior were extracted: 1) Socializing through SNS, 2) SNS addiction, 3) Compensatory use of SNS, 4) Virtual self and 5) Negative attitude towards SNS. All factors were significantly correlated, excepting Negative attitude towards SNS. Regression analyses suggested that Social anxiety was significantly related only to SNS addiction and marginally related to Compensatory use of SNS. Although the results of this study provide partial support to some previous studies showing that internet communication services can have positive therapeutic impact on people with interpersonal problems, they also point to the potential risks. Namely, using SNS in treatment of social anxiety may have harmful effects, resulting in SNS addiction.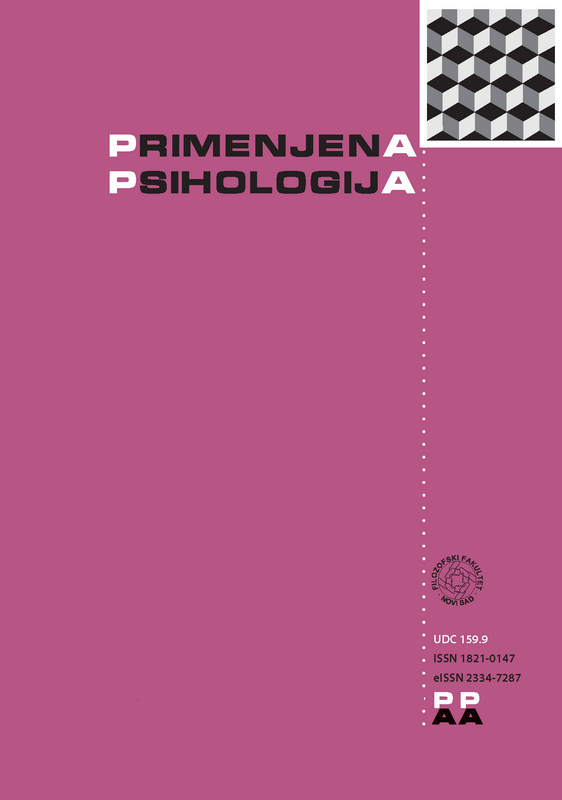 Downloads
How to Cite
Bodroža, B., Jovanović, S., & Popov, B. (2008). Latent structure of behaviour on social networking sites and its relation to social axiety. Primenjena Psihologija, 1(1-2), 19–36. https://doi.org/10.19090/pp.2008.1-2.19-36