Application of the self-determination theory in work motivation research
Keywords:
self-determination, work motivation, self, behavioural regulation
Abstract
The Self-Determination Theory develops an integrative approach to the delicate scientific phenomenon of motivation by linking inherited growth needs to active human nature which, in its own normality and favorable environmental conditions, tends to develop an autonomous behavioural regulation and to integrate one's life experience and personal dispositions into a coherent system of self. This theory considers cases of overarching external pressure that leads toward the frustration of growth needs as well as to the development of controlling motivational regulation or a state of amotivation. The assumptions of SDT have been tested in numerous domains such as learning, work, sport, intimate relationships, pro-social behaviour and many others. The main goal of this text is to present existing experience in the application of SDT within the analysis of organizational behaviour, to position this theory regarding other theories of work motivation, as well as to indicate potential directions for future studies that would come out from its conceptual framework.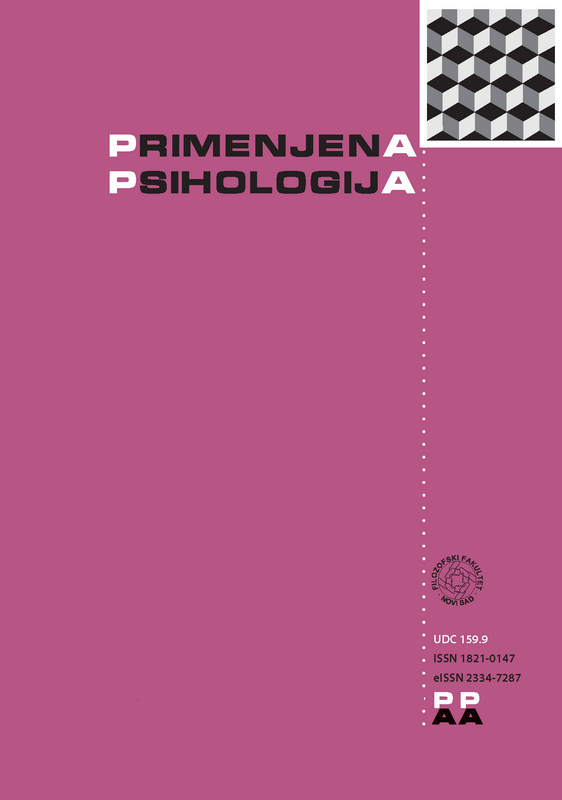 Downloads
How to Cite
Majstorović, N. (2008). Application of the self-determination theory in work motivation research. Primenjena Psihologija, 1(1-2), 5–18. https://doi.org/10.19090/pp.2008.1-2.5-18