The quality of family relations as percieved by Serbian adolescents
Keywords:
adolescence, family relations
Abstract
The research presented in this paper aims to describe different intra-familial relations as perceived by adolescents. Mother-child, father-child and sibling dyadic relations were evaluated by the sample of 780 youths (average age 19). The quality of family relations was assessed by Network of Relationships Inventory (NRI, Furman, Buhrmaster, 1985). The NRI version used in this research allows assessement of 9 dimensions of a dyadic relationships: Companionship, Instrumental Aid, Intimacy, Reliable Alliance, Admiration, Nurturance and Affection- measuring positive dyadic interaction and Conflic and Antagonism as measures of negative dyadic interaction. Results indicate significant differences in perception of mother-child and father-child relations that could be explained as effects of traditional parenting roles. Sibling dyadic interaction is significantly more simetric comparing to parent-child relations. Results are discussed in the context of ecological models predicting culturalspecific characteristics of relationships, revealing impacts of dominating cultural values of family and intra-familial relations in Serbia.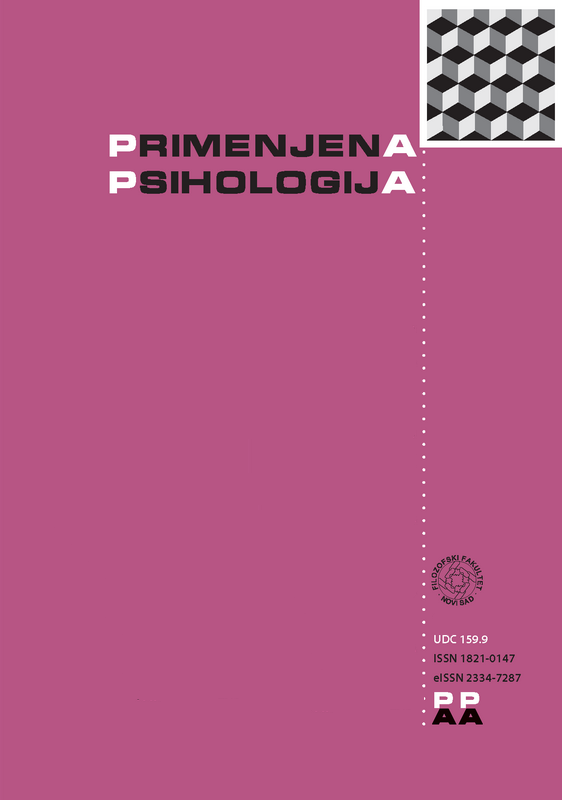 Downloads
How to Cite
Mihić, I., & Petrović, J. (2009). The quality of family relations as percieved by Serbian adolescents. Primenjena Psihologija, 2(4), 369–384. https://doi.org/10.19090/pp.2009.4.369-384