Autobiographical memory and Erikson's stages of psychosocial development
Keywords:
autobiographical memory, developmental stages, emotional tone, reminiscence bump, Erikson
Abstract
This research was conducted in order to explore: 1) autobiographical memories in older adults guided by Erikson's psychosocial theory, 2) emotional tone of autobiographical memories, and 3) the reminiscence bump. The sample consisted of 65 subjects with an average age of 69, who resided in different parts of the Republic of Serbia. Via interviews, they evoked 1265 personal memories. The data were analyzed using descriptive statistics, nonparametric tests, and correspondence analysis. The findings were supportive of the following hypotheses: 1) the most accessible autobiographical memories evoked within particular life decades corresponded to Erikson's stages of psychosocial development, 2) the majority of autobiographical memories were positively valenced, and 3) the reminiscence bump was evident only in positively valenced autobiographical memories but not in negatively valenced memories. The results were discussed in the light of the Self-Memory System Theory.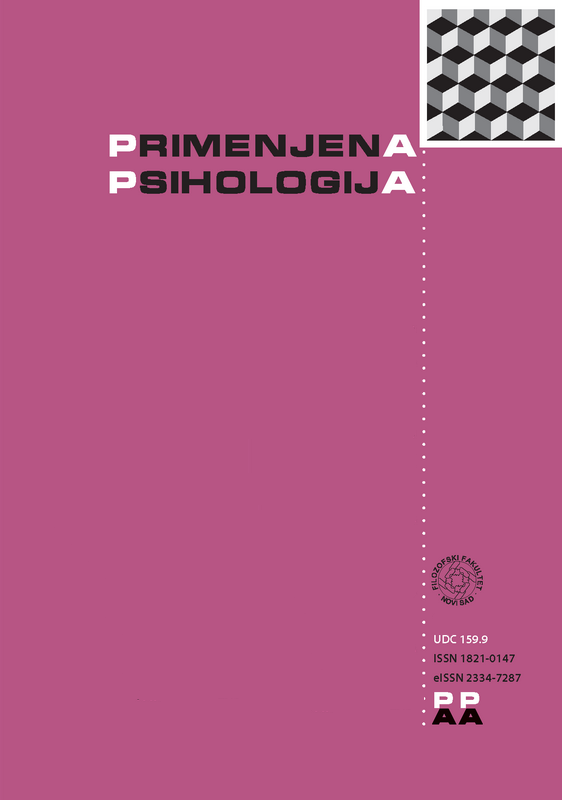 Downloads
How to Cite
Mihić, L., Krstić, K., & Ignjatović, I. (2009). Autobiographical memory and Erikson's stages of psychosocial development. Primenjena Psihologija, 2(4), 307–326. https://doi.org/10.19090/pp.2009.4.307-326