Possibilities for using self-report questionairres in assessment of self-advocacy capacities of people with intellectual disabilities
Keywords:
people with intellectual disabilities, self-advocacy, self-report questionairres, psychometric characteristic
Abstract
In latest decade, in according with philosophy of inclusion, increasing attention paid to the possibility of using self-report questionnaire for people with intellectual difficulties in terms of different psychological constructs. However, the data are different, from those that indicate the impossibility of obtaining reliable and valid answers to the questionnaires, to those who show that questionnaires designed for self-assessment of people with intellectual disabilities can have adequate reliability and validity. The main goal of this research concerning the investigation of possibilities to obtain reliable and valid data on the basis of selfassessment of persons with intellectual disabilities in the set of instruments for the study of the capacities for self-advocacy. In this sense, on the sample of 35 people with intellectual disabilities, different on the basis of sex, age, type and degree of difficulty, are applied set of 6 selfreport instruments for assessing: self-esteem, decision-making, making choice, problem solving, knowledge of rights and self-determination. Data is analysed by principal component analysis, as well as RTT10G program for calculating of psychometric charasteristic of instruments. The results show that, despite the mild violation of the characteristic and dimenzionality of instruemnts on the second measurement, instruments have adequate metric characteristics (representativeness, homogeneity and reliability) and dimensionality. Therefore, it can make conclusion that there is a possibility for getting reliable and valid data on basis of application of self-report measurres for selfadvocacy capacities of people with intellectual disabilities assessment.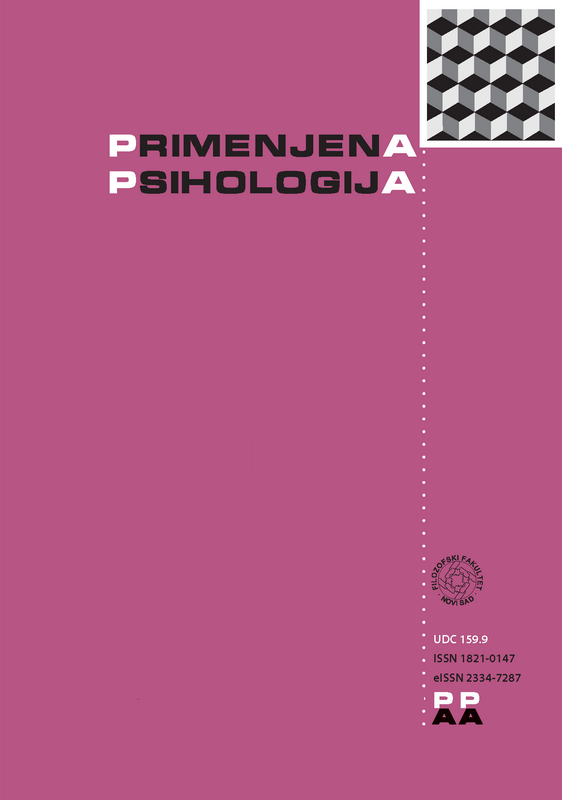 Downloads
How to Cite
Petrović, B., Tadić, K., & Stojisavljević, D. (2015). Possibilities for using self-report questionairres in assessment of self-advocacy capacities of people with intellectual disabilities. Primenjena Psihologija, 2(3), 231–251. https://doi.org/10.19090/pp.2009.3.231-251