Validation of metric characteristics of concumer decision- making styles questionnaire apllied generaly and when related to specific product
Keywords:
consumer decision making styles, consumer styles questionnaire, psychometric characteristics
Abstract
The main aim of this research is validation of factor structure of consumer decision-making styles questionnaire CDMS, as well as testing its reliability when applied generaly and related to specific product. The later modifications of consumer decision-making styles researches in scope of consumer characteristics approach comprise theoretical background of this research. This approach considers existing of stable traits which are related to decision-making processes during shopping. This is the first time that CDMS questionniare has been applied in Serbia with the aim of cross-cultural validation. Two versions of the instrument were applied to two separated samples of young highly educated people - general consumer style questionnaire (N=200) and questionnaire related to specific product (N=230). Previuos to application of the second questionnaire, the product for which the participants had showed high involvement was chosen. These were sport shoes, so the content of the second qusetionnaire was related to sport shoes. This study has given partial confirmation of factor structure of this questionnaire. In both cases, general and product-related, five components were extracted: brand/store loyalty, perfectionism, brand conciousness, impulsiveness and price-value conciousness. Two questionnaires were created after the elimination of some items: general decision-making style questionnaire which consisted from 14 items and sport shoes related qusetionnaire with 15 items. Both questionnaires have five subscales which represent exstracted factors. Low reliability of subscales was recorded, which partially can be explained with small number of items. Some general recommendations for further researches point out to: adding more items to exisitng subscales, including new factors in questionniare and application of this questionnaire on different samples.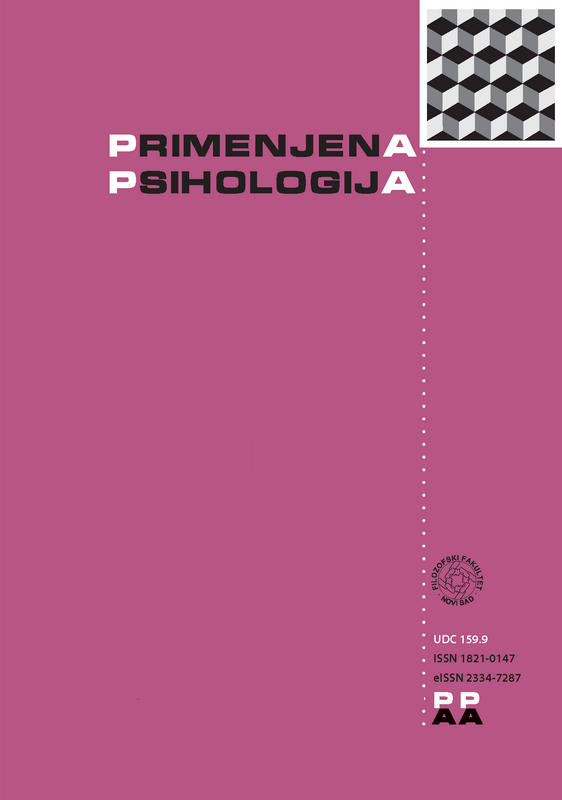 Downloads
How to Cite
Okanović, P., Okanović, D., & Majstorović, N. (2009). Validation of metric characteristics of concumer decision- making styles questionnaire apllied generaly and when related to specific product. Primenjena Psihologija, 2(2), 167–189. https://doi.org/10.19090/pp.2009.2.167-189