Intelligence and personality traits as the predictors of success of the secondary school pupils gifted in music
Keywords:
prediction of musical success, intelligence, personality traits
Abstract
According to the knowledge about the optimal prediction of success in the gifted population, this paper attempts to explore explicative power of the prediction models which combine general intelligence and different personality traits, where, at the same time, two latent dimensions of the musical success represent criteria variables. Beside general intelligence, the prediction of two latent dimensions of musical success includes several personality variables: the facets specified in the Five-Factor model, the disposition for originality and dimension of rigidity. The research was carried on a sample of 211 secondary school pupils gifted in music, whereas the statistic procedure of multiple regression was implemented for the purpose of the data treatment. The obtained results support the relevance of both intelligence and motivation in the context of musical success, and also point out to the connection between some new personality traits and musical success.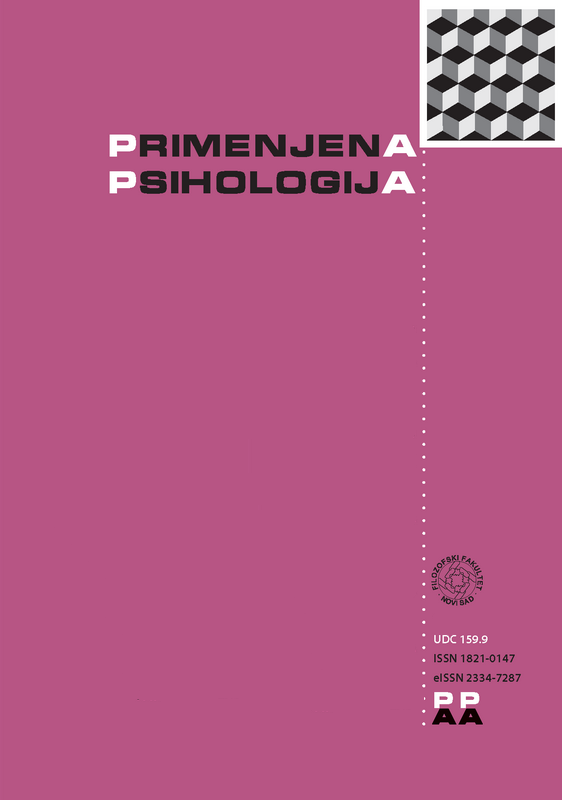 Downloads
How to Cite
Pekić, J. (2009). Intelligence and personality traits as the predictors of success of the secondary school pupils gifted in music. Primenjena Psihologija, 2(1), 75–91. https://doi.org/10.19090/pp.2009.1.75-91