Personality traits and driving behavior
Keywords:
personality traits, Alternative five-factor model of personality, driving behavior
Abstract
The aim of this study was to explore the structure of the relations between personality traits and driving behavior. The study comprised 180 subject with driving licenses, of both sexes, age 18 to 69. The driving behavior was assessed by Driving behavior questionnaire, and personality traits were measured by Zuckerman-Kuhlman Personality Qestionnaire. The Principal component analysis of the Driving behavior questionnaire yielded four components: Rules violation, Impulsive driving, Safe driving and Driver irritability. The results reveal two patterns of relations between the personality traits and driving behavior. The first one points to the relations of Aggression-hostility and Impulsiveness to irritable and impulsive driving behavior, and suggests that aggressive agitation during driving, as well as certain kinds of risky driving, reflect stable personality traits. The second pattern points to the relation of the non-aggressiveness and activity to responsible driving and positive affect while driving. This pattern suggests that self-confidence concerning driving skills could lead to tendency of violation of rules Overall results point out to the particular significance of Aggression-hostility and Impulsiveness in this context, and could be applied in the area of accident prevention. The findings are mainly consistent with the results of previous research in the field.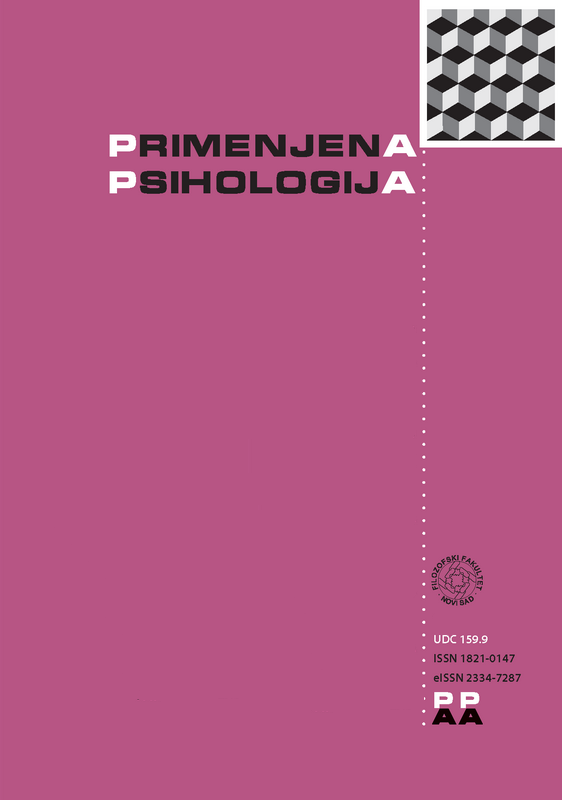 Downloads
How to Cite
Vukobrat, S., & Mitrović, D. (2009). Personality traits and driving behavior. Primenjena Psihologija, 2(1), 25–42. https://doi.org/10.19090/pp.2009.1.25-42