Relations between the quality of life and depressive characteristics in patients on haemodialysis
Keywords:
haemodialysis, quality of life, depression
Abstract
An objective of this research was to evaluate the association between different aspects of the quality of life and depression among chronic renal failure patients on haemodialysis. The study comprised 93 patients of both sexes, aged 24 to 78 years, who were undergoing haemodialysis due to terminal stage renal insufficiency. The quality of life was measured using the 80-item Kidney Disease Quality of Life (KDQOL) questionnaire, while depression was defined using the total scores on the Beck Depression Inventory. The 80-item KDQOL consists of 18 subscales measuring different aspects of quality of life. In order to represent the relationship between the quality of life and occurrence of depression as illustrative as possible, the original number of the subscales was reduced to the three main areas of quality of life, each represented by factorial scores for their first principal components. The first components were named as follows: physical aspects of quality of life, emotional-social aspects, and perception of illness. The correlations between these three areas and the occurrence of depression were analysed using multiple regression analysis. It was found that the occurrence of depression was associated with poorer performances in the emotional-social area and perception of illness.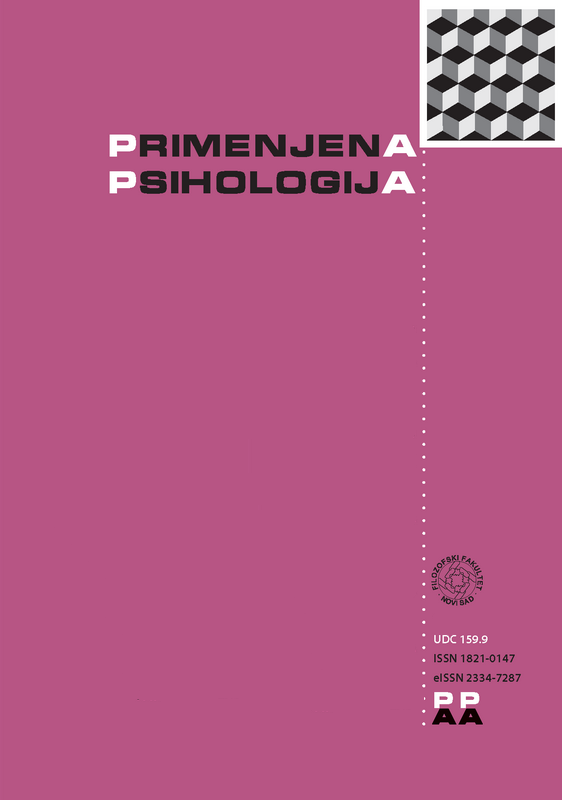 Downloads
How to Cite
Bugarski, V., Biro, M., & Novović, Z. (2009). Relations between the quality of life and depressive characteristics in patients on haemodialysis. Primenjena Psihologija, 2(1), 5–24. https://doi.org/10.19090/pp.2009.1.5-24