Personality traits, sex and age as predictors for health risky behavior
Keywords:
risky behavior, health, personal traits, sex, age
Abstract
The aim of this study was to examine relationship between health risky behavior and personality traits, sex and age. Risky Behavior Questionnaire (Smederevac et al., 2009, according to Vukobrat and Vučetić-Ćirić, 2009) and Big Five Plus Two Inventory (Smederevac, Mitrović and Čolović., 2010) were administrated to 421 participants of both sexes and average age of 31 years. Results of MANCOVA shown that higher Openness, male sex and middle age group (25 – 35 years old) were predictors of tendency to extreme sports. Higher Aggressiveness and Positive valence, lower Conscientiousness and male sex were predictors of risky driving. Further, higher Neuroticism and Negative valence, lower Conscientiousness and male sex were predictors of alcohol and drug use and, also, risky sexual behavior. Drug use was predicted, also, by the belonging of youngest group (till 25 years), and risky sexual behavior by middle age group. Higher Neuroticism was predictor of tendency to health risky behavior, in general, independet by sex or age. Result shown that Neuroticism and Conscientiousness were the most frequent predictors for different kinds of health risky behavior. From other non-personality charachteristics, sex and age are frequent predictors, but in the lower degree.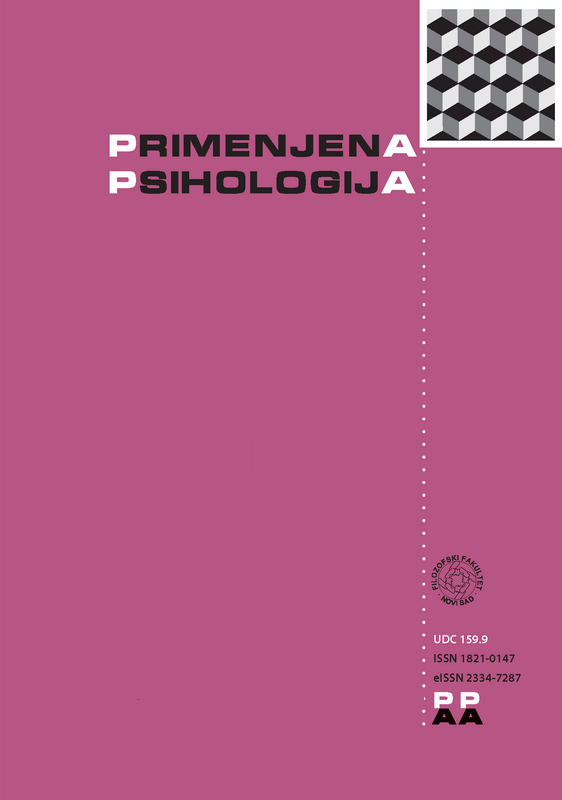 Downloads
How to Cite
Obradović, B., & Dinić, B. (2010). Personality traits, sex and age as predictors for health risky behavior. Primenjena Psihologija, 3(2), 137–153. https://doi.org/10.19090/pp.2010.2.137-153