Relations between creativity and school achievement in various academic domains
Keywords:
creativity, academic achievement, academic domains
Abstract
The research presented in this paper aims to examine the relationship between creativity and school achievement, taking into account two broadly defined academic domains - 'verbal" and 'nonverbal" domain. The survey was carried out on the sample consisted of 358 respondents who attended Socio-Linguistic and Mathematic-Science Courses of Grammar School. Data on the creative potential of the respondents in the four aspects (originality, fluency, flexibility, and elaboration) were obtained based on the Scale of Teachers' Assessment of this construct. Academic achievement is operationalized through the semester grade point average, while the intelligence, as a disturbing variable that achieves impact on both variables of interest, was measured by Cybernetic Intelligence Tests Battery (KOG 3). By calculating the partial correlation of creativity and academic achievement (with exclusion of the impact of intelligence) on sub-samples of students who attend Socio-Linguistic and Mathematic- Science Courses of Grammar School, and verifying the statistical significance of differences between the two coefficients, we found that creativity is more related to academic achievement in the 'verbal 'academic domain (the domain of language and social sciences).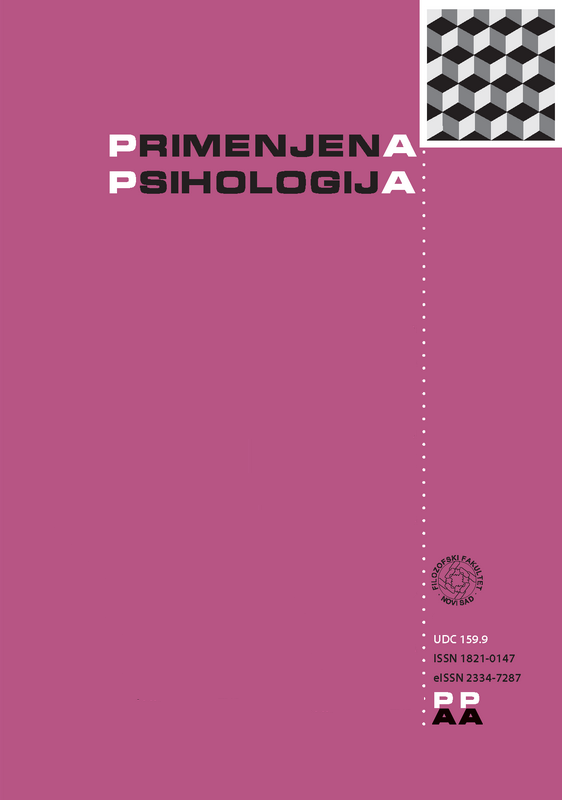 Downloads
How to Cite
Pekić, J. (2011). Relations between creativity and school achievement in various academic domains. Primenjena Psihologija, 4(3), 295–306. https://doi.org/10.19090/pp.2011.3.295-306