What predicts positive and negative work-related stress indicators? Test of organizational health model
Keywords:
organizational health, stressors, positive events at work, distress, vitality
Abstract
The majority of previous researches were based solely on the negative indicators of employees' stress responses, such as distress. Contrary to that, the organizational health model presumes that stress can be understood correctly only if both positive and negative work experiences are taken into consideration, as well as positive and negative indicators of stress responses. The aim was to test two hypothesis derived from the organizational health model: 1) positive events at work have stronger influence on vitality, while negative events have stronger influence on distress and somatic symptoms, 2) organizational performance is influenced by both positive and negative events, as well as individual stress indicators. 193 Serbian employees completed: Distress scale, General health questionnaire, Subjective Vitality Scale, Sources of stress scale, Turnover intentions scale, while organizational commitment was assessed by one item. The research included 113 female and 76 male participants (four of them undeclared), with an average age of 40 years. Results showed that both positive and negative events were significant predictors of distress, but only negative events were significant for the prediction of vitality and somatic symptoms. Also, negative events and distress were significant predictors of turnover intentions, while positive events and vitality were significant for the prediction of organizational commitment. The results offered limited support to organizational health model. Although positive events were significant predictors of distress, negative events were stronger predictors of both positive and negative stress indicators. The results regarding prediction of organizational performance indicators support assumptions of the model. However, the fact that some personality traits were not controlled (such as PA/NA) needs to be taken into consideration, since they could have a significant contribution in explaining these criteria variables.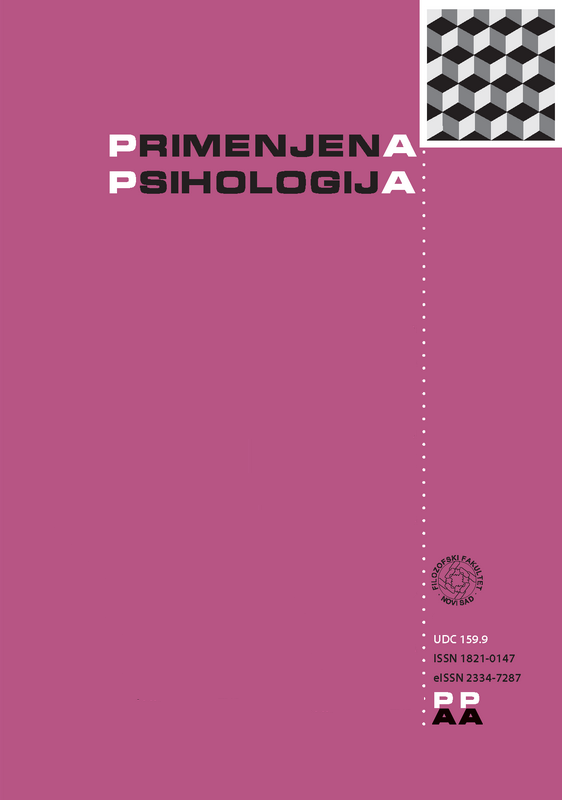 Downloads
How to Cite
Kalaj, V., Jelić, D., Berat, N., & Popov, B. (2011). What predicts positive and negative work-related stress indicators? Test of organizational health model. Primenjena Psihologija, 4(3), 279–294. https://doi.org/10.19090/pp.2011.3.279-294