Gender differences in experiencing occupational stress
Keywords:
gender differences, occupational stress, organizational commitment, burnout
Abstract
It is not clear whether and in what respects men and women differ in the experience of stress in the workplace. Previous research often showed that women report higher levels of occupational stress, but there are some conflicting results. Moreover, some research revealed that when demographic variables were accounted for, gender differences diminish. Two competing hypotheses attempt to explain gender differences: the hypothesis of differential vulnerability and hypothesis of differential exposure to stressors. The aim of this study was to examine the existence of gender differences in occupational stress. The study also attempted to examine whether the obtained differences remain significant when sources of stress and some demographic characteristics are accounted for. Several (both positive and negative) measures of occupational stress were used in the study: distress, burnout, turnover intentions, and organizational commitment. A convenient sample of 221 Serbian employees participated in the study. Results indicate that women scored higher on some of the indicators of occupational stress (distress and continuance commitment). Although the differences were not large, they remained significant even when sources of stress and some demographic characteristics were introduced in the equation. Most of the gender differences obtained in the study are in favor of the hypothesis of a differential vulnerability to stressors. Exception is the finding that single men and married women with highest level of education reported highest levels of occupational stress, which is more consistent with the differential exposure hypothesis. The last finding, however, should be interpreted with caution due to small number of respondents in the group with highest educational level.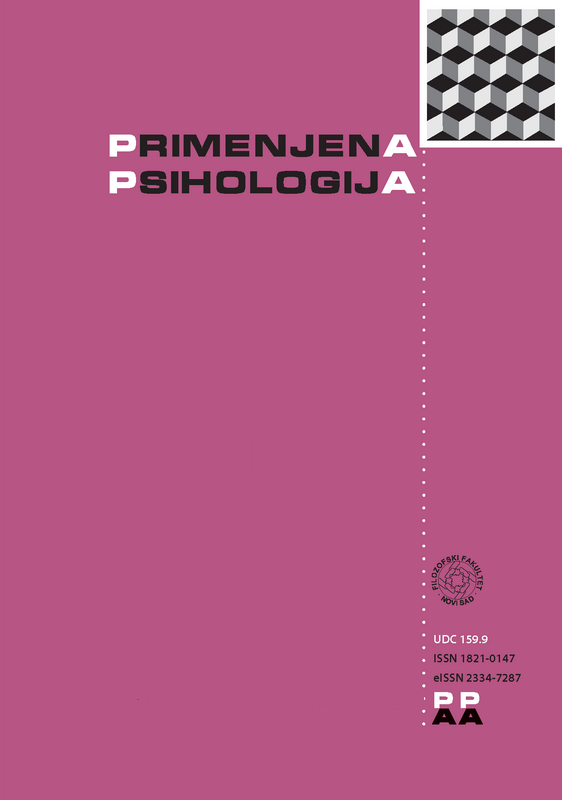 Downloads
How to Cite
Popov, B., & Popov, S. (2011). Gender differences in experiencing occupational stress. Primenjena Psihologija, 4(2), 179–195. https://doi.org/10.19090/pp.2011.2.179-195