How men show love? Sexual orientation perspective
Keywords:
sexual orientation, expressing love, love, satisfaction, homosexual partnerships
Abstract
Adaptation in partnership model, presupposes the existence of three components (individual, partnership, and social), which determine the outcome and course of partner relations. Many papers argue that gender roles which are formed through a process of socialization determine how a relationship begins, flows and how it ends. Starting from this assumption can be assumed that homosexual relationships differ significantly from heterosexual relationships because there are two persons of the same sex that society imposes the same gender. The aim of this study was to check the applicability of the theoretical model on men of the homosexual population in Serbia. What we were particularly interested in are the ways of showing love in homosexual men and heterosexual relationships. The results were interpreted in accordance with the previously obtained data on gender roles and their impact on behavior in partner relationships. The study included 200 males, aged 18 to 59 years. All participants were in stable homosexual relationships (100 participants) or in heterosexual marriages (100 participants). Instruments we used are: Scale of love (Braiker & Kelly, 1979), Ways of expressing love scale (Huić et al., 2010) and the Relationship satisfaction scale (Huić et al., 2010). The results show that homosexual men perceived greater closeness in a relationship, they are more satisfied with their relationships and reported more frequent showing love to partner and from the partner. Ways of showing love (Sacrifice, Verbal expression of emotions and Instrumentality in roles outside the home) were significant predictors of satisfaction in partnership relation.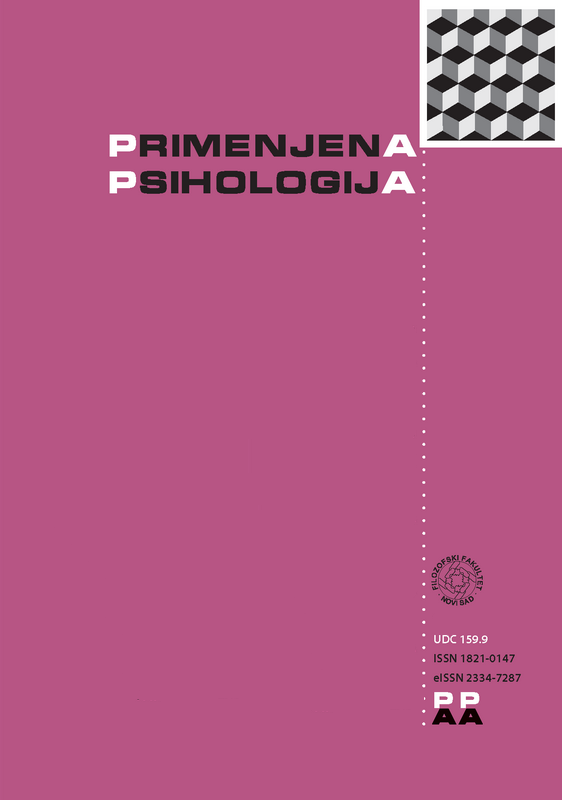 Downloads
How to Cite
Brkić, N., Mihić, I., & Jerković, I. (2012). How men show love? Sexual orientation perspective. Primenjena Psihologija, 5(3), 259–277. https://doi.org/10.19090/pp.2012.3.259-277