The ways of showing love, closeness and satisfaction in homosexual relationships: the importance of attachment
Keywords:
attachment, love, satisfaction, homosexual partnerships, expressing love
Abstract
Attachment theory describes individual differences through differences in attachment styles, which are recognized through interpersonal relations. People with insecure attachment have negative image of the other, which in turn affects negative perception of behaviors and negative expectations in relation to the partner's attention, care and trust, which distorts relationship satisfaction. The aim of this study was to verify the applicability of described theoretical model of attachment on male homosexual population in Serbia. The sample consisted of 100 men in stable homosexual relationships. The correlation between attachment patterns and ways of showing love, showing love, satisfaction, perceived intimacy with a partner and satisfaction with partnership relation was examined. We studied the role of these predictor variables in relation to satisfaction with partner relations. The results indicate that insecure attachment is more frequent in relation to data from the heterosexual population. The difference is especially notable in preoccupied pattern (51% of the sample). Respondents with secure attachment perceived higher level of love in relationships and are more satisfied with their relationships and theirs and partners' ways of showing love. Difference structure in the ways of showing love between secure related and preoccupied respondents did not identify any significant differences. Significant predictor of relationship satisfaction is only attachment anxiety. Effects of the ways of showing love and experience of love in the relationships are not significant.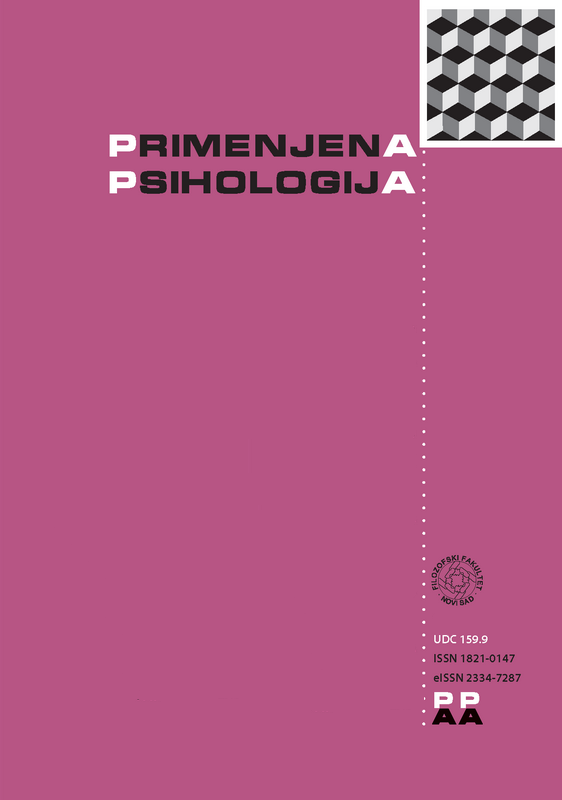 Downloads
How to Cite
Brkić, N., Mihić, I., Karić, T., & Jerković, I. (2013). The ways of showing love, closeness and satisfaction in homosexual relationships: the importance of attachment. Primenjena Psihologija, 6(4), 407–422. https://doi.org/10.19090/pp.2013.4.407-422