Analysis of the interaction of predictors in the linear regression models: an example of party evaluation
Keywords:
interactions between variables, moderator models, hierarchical linear regression
Abstract
Two or more variables often interact in their influence on the third variable. Analytical framework to study the interaction usually implies that one variable moderates the relationship between the other two, and that is why these models are called moderator models. Moderator variable may enhance, alleviate or even represent a specific type of suppressor, when it comes to the relationship between the other two variables. Because of this, it is clear that the study of interactions is very important and that it has epistemic and prognostic value. Also, it is necessary for the valid understanding of the nature of the relationship between the two phenomena. This paper describes the analyses of the interactions of two continuous, and one continuous and one categorical variable with respect to their relationships with the continuous criterion. Detection of statistically significant interactions is done through hierarchical multiple regression, and they are interpreted using their graphical representations.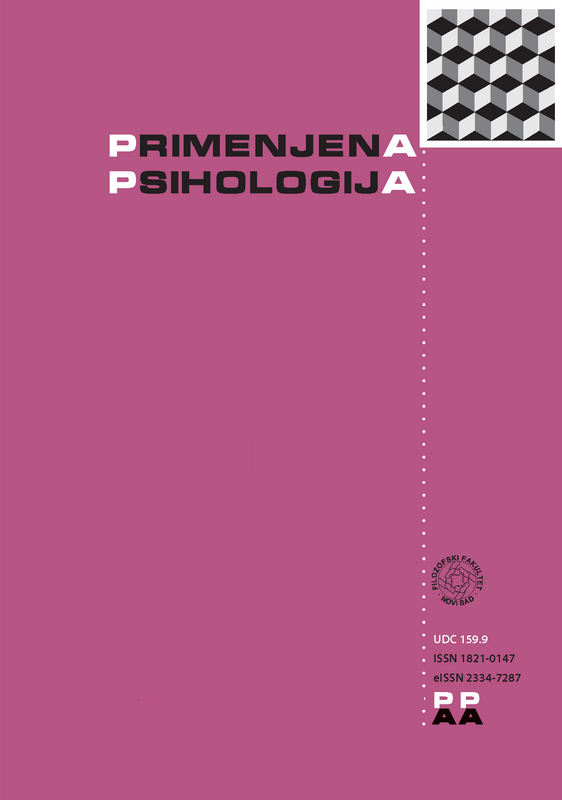 Downloads
How to Cite
Međedović, J. (2013). Analysis of the interaction of predictors in the linear regression models: an example of party evaluation. Primenjena Psihologija, 6(3), 267–286. https://doi.org/10.19090/pp.2013.3.267-286